A comparative revolution?
Teaching History Article
By Jonathan White, published 19th June 2011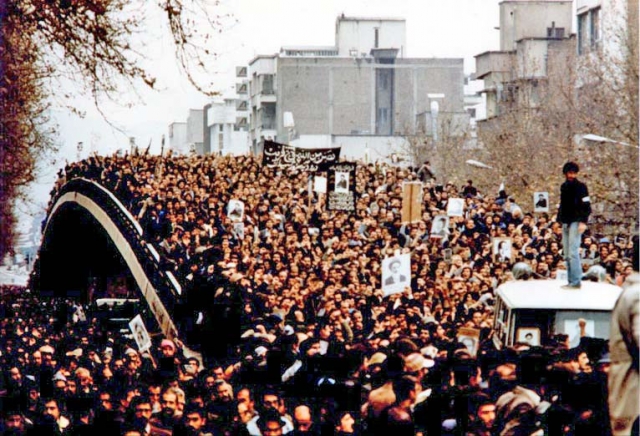 An argument for in-depth study of the Iranian revolution in a familiar way
Although the curriculum changes of 2008 brought with them new GCSE specifications, Jonathan White was disappointed by the dated feel of some 'Modern World' options, particularly the depth studies on offer. Drawing on his experience of teaching comparative history within the International Baccalaureate, and building on previous arguments in Teaching History about the importance of Islamic history to an understanding of the world today, he sets out a case for teaching students about the Iranian Revolution of 1979 - in parallel with the Russian Revolution of 1917. Alongside a range of ideas for promoting discussion and exploiting the potential of visual sources to unlock key ideas, he provides fascinating evidence of the illuminating insights to be gained from comparative study. He also reminds those responsible for the latest curriculum review of the importance of studying a range of diverse cultures and societies...