Of the many significant things that have ever happened, what should we teach?
Teaching History article
By Tony McConnell, published 6th June 2017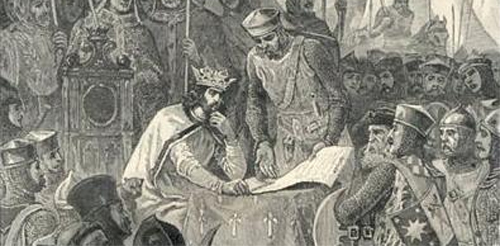 Magna Carta as a focus for learning about power
There are three basic strands to our lessons. How should we teach? What skills should we enable our students to build? What content should we use to deliver those skills?
In this article Tony McConnell, who has been re-designing the curriculum in his school in response to a changed examination regimen, considers the issue of subject content. With all of history to choose from, what should be chosen – and what principles should guide that choice?
McConnell takes causation, change, significance, interpretation, diversity, source criticism and interpretation, as well as the ability to communicate about the past, as a given: the history curriculum should be broad enough to enable students to make progress on all of those fronts.
But what else should determine the choices history teachers make in preparing their programmes of study? Is there such a thing as an entitlement to study certain topic areas – and what are they? Is there a moral dimension to choice of the history we put in front of our students?...