Women in British Coal Mining
By Chris Wrigley, published 15th December 2015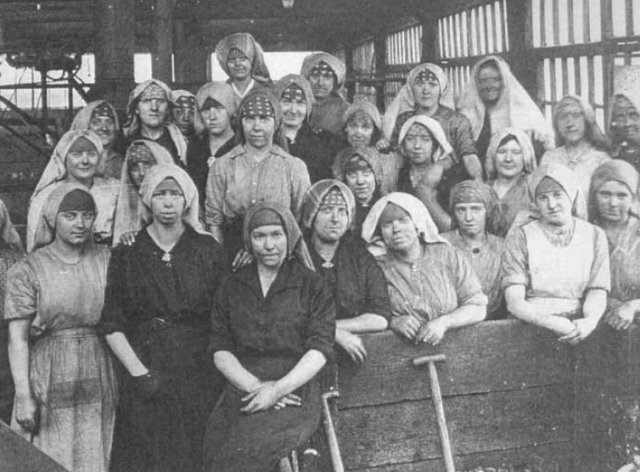 Challenging and dangerous work
With the final closure of Britain's deep coal mines, Chris Wrigley examines the long-standing involvement of women in and around this challenging and dangerous form of work.
With the closure in 2015 of Thoresby and Kellingley mines, the last two working deep coal mines in Britain, leaving only open-cast coal mining, many hundreds of years of mining history have come to an end. Coal has been mined in Britain since Roman times, and the earliest deep mines were in the late sixteenth century. For much of this history women were involved in mining, whether as underground workers in some areas or as surface workers. This essay discusses the history of women working in the British coal industry.
In some film and television portrayals of Victorian working-class life, the main male bread-earner takes the lion's share of the meat at the family's meal, but if earning less though injury or age, he drops down the pecking order, with the oldest son getting the choicest food. That men got the best food was as much about social presumptions as economics or human physiognomy. Mining is a prime example of work where there are socially constructed notions of masculinity. The male usually occupied the places of skill, skills which women could and sometimes...