Young Quills 2020 – the shortlist
HA annual awards for best historical fiction for young people
Published: 5th January 2021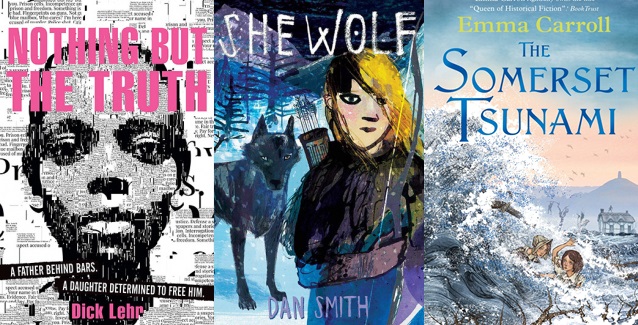 Yes, you did read that right, 2020! No, we don't want to take you back there – it's just that because it was a strange year many last-minute changes and adaptions had to be made. One of those changes was often the timings of things so that we could still make them work without sacrificing quality.
That included the Young Quills, our annual historical fiction competition. The shortlist is created by young people in schools writing reviews of the books that we send them in the first four months of the year, with them getting their reviews back to us by May – well, that wasn't quite so straightforward last year.
So instead, we gave schools and young people a longer timeframe to get hold of the books, share them and write reviews. That means we now have a shortlist and the judges will decide upon the winner in the next few weeks.
However, we did also want to say that:
Books continue to be brilliant
Books and stories continue to fire up the imagination, interest and intellectual capacity of all children
Historical fiction books are fantastic resources for young people to find out about the past
Books can keep us all going during difficult and sometimes lonely times
Allowing children to write about books is empowering and enabling
Authors and publishers are essential at this time and we love 'em
We must celebrate books and help as many young people as possible access them.
Therefore, for the 2020 shortlist we want to say a massive thank you to all authors and publishers and to all the young people who got reviews to us. We have collated all the reviews onto our website so that you can see them all for yourself.

The 2020 shortlist is:
Category: Ages 6 to 9 years
Sophie Takes to the Sky by Katherine Woodfine, Barrington Stokes
The Winter of the Wolves, by Tony Bradman, Bloomsbury Education
The Closest thing to flying, by Gill Lewis, OUP Oxford
She Wolf, by Dan Smith,Chicken House
Category: Ages 10 years to 13 years
The Divers Daughter, by Patrice Lawrence, Scholastic
Our Castle by the Sea, by Lucy Strange, Chicken House
The Somerset Tsunami, by Emma Carroll, Faber & Faber
The Good Thieves, Katherine Rundell, Bloomsbury Children's Books
Category: aged 14+/young adult
Fountains of silence, by Ruta Sepetys, Penguin
The Stolen Ones, by Vanessa Curtis, Usborne Publishing Ltd
All the Bad Apples, by Moira Fowley-Doyle, Penguin
Nothing But the Truth, Dick Lehr, Walker Books
The competition for 2021
We have two choices for the 2021 competition: cancel it, or change the timelines and rules again. Well what do you think – of course we are going to run it – children need books right now and to have their thoughts and impressions on books listened to. Also, authors need to know that their books are appreciated, so here is what we are going to do.
We will still get the books in, we will still sign up schools to take part and get the books to them (we will communicate with schools for the best way to do this), we will release the full list of books for 2021 ASAP so that in addition to the books going to schools we will also allow children at home to send in reviews (there will be caveats to that so don't jump the gun just yet).
Right, we have a plan – keep checking into our website for updates.
Links: