Teacher Fellowship Programme: Britain and Transatlantic Slavery
Teacher Fellowship Programme 2019
Published: 5th March 2019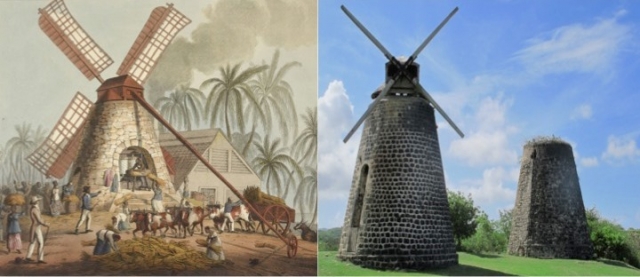 Transatlantic slavery remains one of the most widely taught topics in secondary schools' history curricula and poses challenges of principle and practice that require considerable reflection and critical rigour. This Teacher Fellowship Programme explored the teaching of Britain's complex entanglement in transatlantic slavery and abolition, and of the legacies of that entanglement.
The programme drew on a wealth of scholarship in the field, subject-pedagogical conceptual work by Justice to History, and new empirical research from the Legacies of British Slave-ownership project at University College London, to frame a set of principles to govern the teaching of Britain and to develop new approaches and resources for use in the classroom.
Working principles for the teaching of Britain and transatlantic slavery
Britain and transatlantic slavery is a potentially challenging and sensitive aspect of history, involving major issues of social justice and ethical dimensions of the past. A set of 14 Working Principles, available to download below, has been prepared to guide this programme of study and to form the basis of future work nationally. The course leaders would like the programme to be the opportunity for further thinking and considered application of these principles.
About the course
Participants worked with Dr Nick Draper from UCL and Dr Kate Donington from London South Bank University, who have both worked with the Legacies of British Slave-ownership project at UCL, and Abdul Mohamud and Dr Robin Whitburn from Justice to History, who are history educators and Fellows of the HA, to address two fundamental questions:
What challenges are involved in developing historical thinking and learning in secondary classrooms that consider transatlantic slavery from perspectives of race, capitalism, culture and justice?
How can we help students and teachers confront issues of exploitation, racism, terror, resistance and reform in both historical and contemporary contexts?
Fellows explored a range of sources and interpretations that can be used to develop meaningful and engaging approaches to teaching about the circumstances, experiences, and consequences of African enslavement across the Atlantic.
This funded programme began in April 2019 with a residential course hosted at the Convent of Jesus and Mary Language College in London and participants then engaged in an eight-week online course. Based on their learning the Teacher Fellows have written a number of resources about teaching Britain and transatlantic slavery in the classroom. A selection of these enquiries is available below.