Does 'history for all' have a future? Annual survey findings 2014
Published: 5th November 2014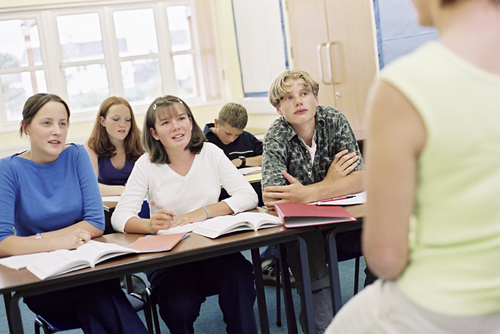 'History for all' is a phrase that has been used by many, including politicians, and historical knowledge has long been viewed as an essential part of a citizens' understanding of Britain and the wider world. Unfortunately, the HA annual survey for 2014 has revealed that bit by small bit that universal access to history in schools is being whittled down, so that only the brightest get to follow history all the way through their school career, and that those perhaps most in need of an education in historical reality are the ones least likely to get it.
The Historical Association's annual survey of history in schools for 2014 has found that:
There has been a 5% increase in the number of respondents reporting that Key Stage 3 history is crammed into only two years (23% compared with 18% last year)
There has been a further erosion of children's right to learn history after the age of 13 years - 44% our respondents said some students are actively steered away from studying history for GCSE by their school if at 13 years they are judged to be unlikely to get a Grade C, even though they would have 2 years to improve and often enjoy history.
50% of respondents said GCSE specifications were likely to make a significant impact on what they decide to teach at Key Stage 3.
Most teachers thought that the decoupling of AS from A Level would be detrimental to the future take-up of history post-16.
90% of respondents agreed that all new trainee teachers should receive a guaranteed minimum entitlement to university-based elements in their training. Serious concerns were expressed regarding plans to put more trainee teachers into the classroom without any academic or specialised mentor support and training.
The Historical Association carries out an annual survey of history teaching in schools. Each year teachers are invited to take part in the survey, the data from which is analysed to explore trends, concerns and impacts on the teaching of history in schools.
The recent changes to education have meant that what is being taught to young people differs more widely from school to school since the introduction of the National Curriculum in the 1980s. While some schools have more freedom about what to teach this does mean that the content of what each child is taught varies widely and without uniformity, resulting in historical gaps in factual understanding and history taught for the exam rather than for knowledge.
The full report and survey is attached for further information.
The HA in its work with the Royal Historical Society has recently raised concerns over teacher training.
The HA will continue to support teachers with delivering quality history education at every level, however as a charity it can only do so much when schools themselves are being pressured into reducing access to history to bolster marks and league tables.
The full survey is attached
The Historical Association
The Historical Association has in excess of 8,000 members and associate members, with branches throughout the UK. It is a leading contributor to the debate around history teaching in schools, representing teachers as their subject specialist body to government. The HA is a producer of historical content for education and historians and is responsible each year for a report on history in schools that influences parliamentary debate and government advisory bodies. It reaches in excess of 20,000 history and heritage professionals and interest groups monthly. For further information on the Historical Association visit http://www.history.org.uk/
For further information contact Paula Kitching 07720809481 pkitching@hotmail.com