Exploring and Teaching Medieval History in Schools
A secondary education publication of the Historical Association
Published: 1st February 2018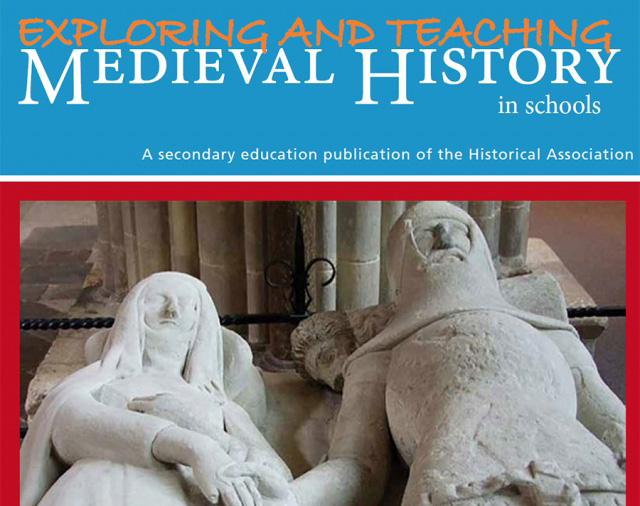 This resource is free to everyone. For access to our library of high-quality secondary history materials along with free or discounted CPD and membership of a thriving community of history teachers and subject leaders, join the Historical Association today

Three words sum up the approach of this publication to the Middle Ages – sophistication, respect, representation.
Our aim has been for the articles in this special edition of Exploring and Teaching Medieval History to display the sophistication of life and ideas in the Middle Ages – and so explain why the people of the period deserve greater respect than they are often accorded for the ways in which they dealt with the issues and dilemmas they faced in all aspects of their lives.
These ideas then lead to discussion of how a fairer representation of the period can be created for students. Throughout we have borne in mind a recent informal survey of one hundred teachers in which nearly 80% said that medieval history had played only a minor or no part at all in their history degrees.
Section 1 contains articles by historians introducing the period and its sources. We look at three central issues of medieval life and thought, four topics now widely taught at GCSE and finally two probably unfamiliar topics that reveal a great deal about the people of the fifteenth century.
The rest of the publication consists of articles on the teaching of the Middle Ages, dealing with broad issues linked to planning for KS3 and GCSE. We also explore how work on the Middle Ages can help students understand more about the process of studying history, and look at ways of developing a more representative coverage of the period. Finally there are articles showing how teachers new to the period have been able to tackle teaching medieval history at A-level successfully.