The Evolution of the British Electoral System 1832-1987
Classic Pamphlet
By Martin Pugh, published 31st March 2010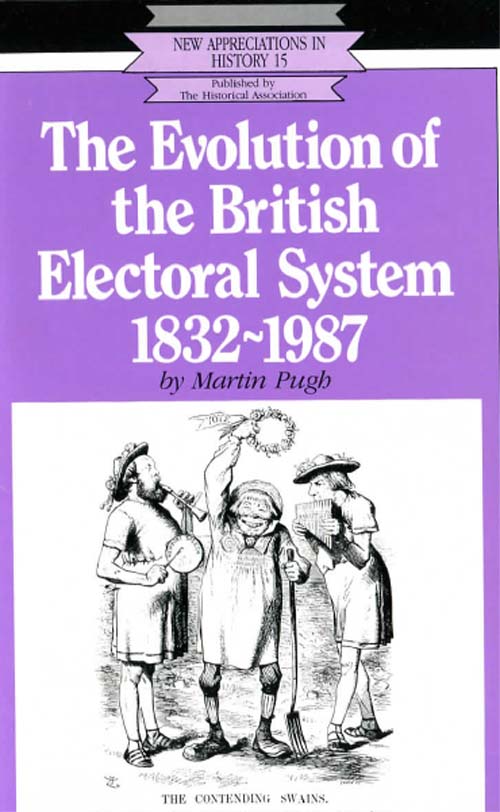 Democracy in Britain
During the last 20 years our perspective on the great Victorian question of parliamentary reform has noticeably changed. We have acquired a comprehensive picture of the organisation and political socialisation of those who won the vote; and some interesting debates have developed about the social characteristics of the electors and non electors in terms of their social class, their sex and, most recently, their age.
The most striking result is that it is no longer possible to regard the Third Reform Act of 1884 as the climax, let alone as the conclusion, of the process. Significant reform legislation has punctuated the twentieth century - in 1918, 1928, 1948, and as recently as 1969.
If these measures seem to diminish the 'Great' Reform Act of 1832, which made a comparatively slight numerical change n the electorate, it is important to remember that the twentieth century reforms have had less impact as political issues. Few of the 18 year olds enfranchised in 1969 can have seen themselves as part of a tradition which, in 1830-32, seemed to bring Britain within measurable distance of a revolution.