The National Memorial to William Ewart Gladstone
Article
By Annette Lewis, published 6th April 2010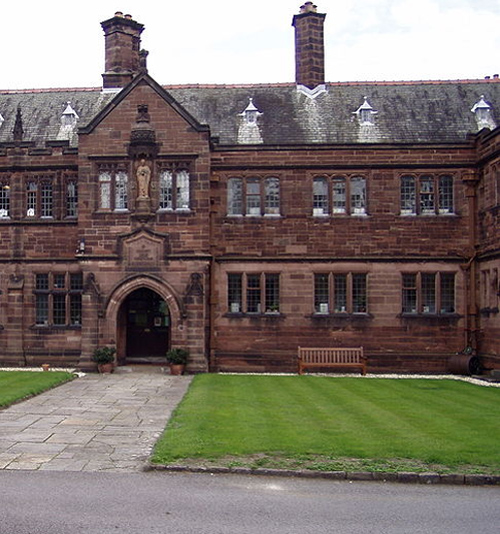 To stand amidst the books in St Deiniol's Library is an intimidating experience for it is an encounter with the restless, brooding intelligence that was William Ewart Gladstone.
Lord Runcie of Cuddesdon, Archbishop of Canterbury (18 May 1998)
The 'Temple of Peace'
St Deiniol's Library was founded in 1894 by William Ewart Gladstone (1809 - 98) in the North Wales village of Hawarden. Four times Prime Minister, Chancellor of the Exchequer for 13 years and in Parliament for over 60 years, Gladstone is regarded as one of Britain's greatest statesmen. Throughout the long years of his public life, Gladstone drew strength and inspiration from the peaceful days he spent among his books in his study, his 'Temple of Peace', at Hawarden Castle and it became one of his cherished ambitions to create a foundation where others could share this privilege...