Oxford Branch Programme
Branch Programme
Vivienne Larminie, last updated: 7th August 2017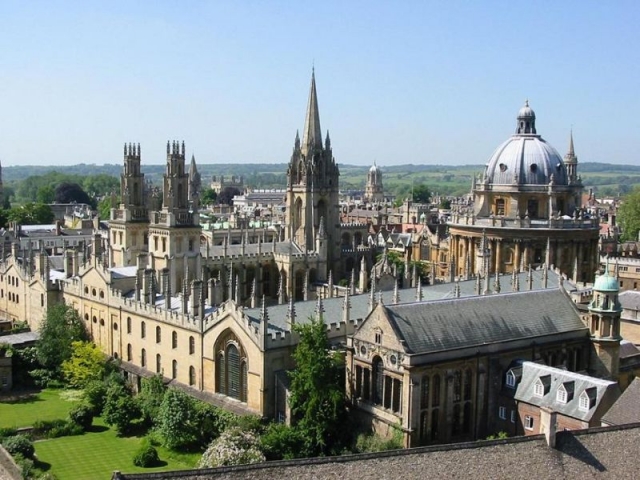 Entry to meetings is free for HA members, non-members £2 per meeting. Associate membership of the branch is £10.00, couple at the same address £15.00, full-time students under 30 £6.00. Schools wishing to bring groups of students to meetings will be asked to pay £10 for the group.
For any further information please contact Dr Vivienne Larminie, branch secretary, 81 Old Road, Headington, Oxford, OX3 7LA or email vivienne.larminie@history.ox.ac.uk.
Tuesday 3 October 2017
4.15 pm Headington School, Headington Road, OX3 7TD
Title tbc
Prof. Andrew Spicer, Oxford Brookes University
And
Title tbc
Prof. William Whyte St John's College, Oxford
Tuesday 21 November 2017 (date tbc)
4.15 pm St Gregory the Great School, Cricket Road, OX4 3DR
Title tbc
Dr Gordon Barrett, China Centre, University of Oxford
And
Title tbc
Prof. Stephen Tuffnell, St Peter's College, Oxford
Monday 29 January 2018
4.15 pm Magdalen College School, Cowley Place, OX4 1DZ
Turncoats and Renegadoes: Side-Changing and Treachery during the English Civil Wars
Dr Andrew Hopper, University of Leicester
And
Picturing Politics in Early Modern England
Dr Grant Tapsell, Lady Margaret Hall, Oxford
Tuesday 20 February 2018
4.15 pm The Cherwell School, Marston Ferry Road, OX2 7EE
The Massacre of St Bartholomew
Dr Sophie Nicholls, Pembroke College, Oxford
And
The Tudor Counter Reformation
Prof. Alexandra Walsham, Trinity College, Cambridge
Monday 12 March 2018
4.15 pm Cheney School, Cheney Lane, Headington, OX3 7QH
Title tbc
Dr James McDougall, Trinity College, Oxford
And
Title tbc
Dr Felicity Heal, Jesus College, Oxford
Tuesday 15 May 2018
Venue tbc
Title tbc
Prof. Peter Wilson, All Souls College, Oxford
The Fourteenth Marjorie Reeves Memorial Lecture, preceded at 7.30 pm by the Annual General Meeting of the Oxford branch.