British armoured cars on the Eastern Front in the First World War
Historian article
By Charlotte Alston, published 2nd August 2016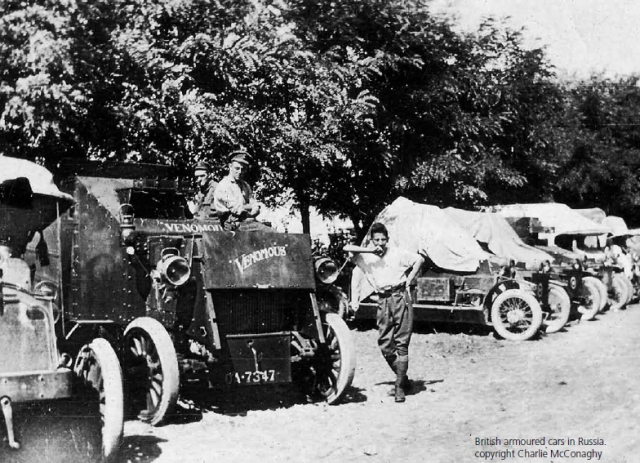 Charlotte Alston reveals a little-known British involvement on the Eastern Front in the Great War.

In early January 1918, Lieutenant Commander Soames of the British Armoured Car Division at Kursk, in Russia, telegraphed to his commanding
officer Oliver Locker Lampson, who was in London, to thank him for his Christmas greetings. All his men were in the best of health, he reported, but their
cars and guns had been requisitioned by the Bolshevik revolutionary committee. These men, and cars, had been fighting on the Eastern Front since the middle of 1916. They were a very visible manifestation of Russia's alliance with Britain, making both a military and a moral contribution to the joint war effort. They fought under Russian command on three different fronts: in the Caucasus (in the summer and autumn of 1916), in Romania (through the winter of 1916-17) and in Alexander Kerensky's summer offensive in Galicia in 1917.

In comparison with the Western Front, Russia's...