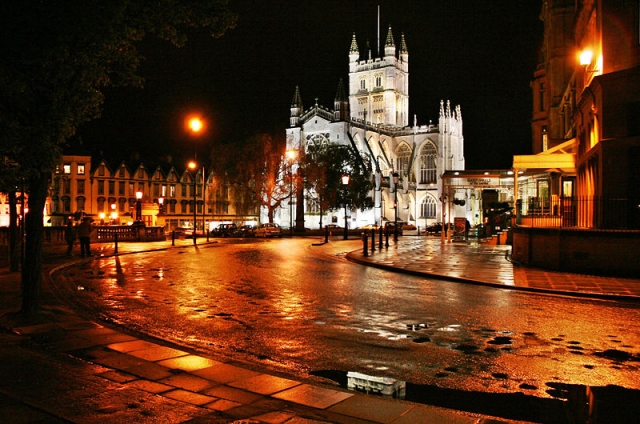 Bath Branch Programme 2023-24
Entry to lectures is free for national HA members and Bath branch local members who have paid an annual subscription. Visitors are welcome and are asked to pay £5 per lecture.
For more information please contact Mike Short, Branch Secretary, mikeshort20@btinternet.com or 01225 812945.
Lectures begin at 7.30 pm at Bath Royal Literary and Scientific Institution, 16-18 Queen Square, Bath, BA1 2HN.
The Bath branch website is www.historybath.org.
Programme for 2023-24
Thursday 26 October 2023
The impact of the 'girl conchies': female pacifists in World War II
Speaker: Steve Illingworth (Teacher and writer)
Thursday 23 November 2023
The Life and Legend of the Sultan Saladin
Speaker: Professor Jonathan Phillips (Royal Holloway University of London)
Thursday 7 December 2023
Branch Members' Christmas Celebration at Bath Royal Literary and Scientific Institution
Special Guest: Robert Campbell (Head of Heritage Services, Bath and North East Somerset Council)
Thursday 18 January 2024
Aztecs Abroad: The Indigenous American Discovery of Europe
Speaker: Dr Caroline Dodds Pennock (University of Sheffield)
Monday 5 February 2024
The Restless Republic: Britain Without a Crown
Speaker: Dr Anna Keay (Landmark Trust)
Thursday 22 February 2024
The North East Corner: 300 years of Freemasonry in Bath
Speaker: Malcolm Toogood (Author and local historian)
Thursday 21 March 2024
Black Britain before Windrush
Speaker: Dr Liam Liburd (Durham University)
Thursday 25 April 2024
Hatshepsut: Egypt's female pharaoh
Speaker: Lucia Gahlin (Archaeologist and writer)
Thursday 15 June 2023
Members' Visit to South Wraxall Manor