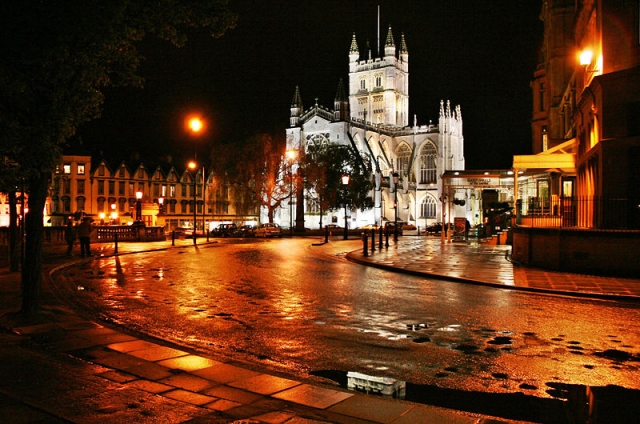 Bath Branch Programme 2021-22
Entry to lectures is free for national HA members and Bath branch local members who have paid an annual subscription. Visitors are asked to pay £3 per lecture.
For further information please contact Mike Short, branch secretary,
mikeshort20@btinternet.com or 01225 812945.
Lectures begin at 7.30pm at Bath Royal Literary and Scientific Institution, 16-18 Queen Square, Bath, BA1 2HN. Timings for visits are stated in the listings.
You can see the branch website at www.historybath.org
Programme for 2021-22
Thursday 23 September 2021
Building a Righteous Nation: Religion in the political construction and disintegration of the United States 1787-1861
Speaker: Professor Richard Carwardine (Corpus Christi College, University of Oxford)
Thursday 21 October 2021
Medieval Queens: Ruling Women in a Man's World
Speaker: Dr Ellie Woodacre (University of Winchester)
Thursday 18 November 2021
Maggie's gospel: the Sermon on the Mound
Speaker: Dr Clifford Williamson (Bath Spa University)
Thursday 20 January 2022
Illuminating conversion: manuscripts from the early Anglo-Saxon kingdoms
Speaker: Professor Joanna Story (University of Leicester)
(This lecture will be given using Zoom. It will not take place at Bath Royal.)
Thursday 24 February 2022
Louis XVI and the French Revolution
Speaker: Professor William Doyle (University of Bristol)
Thursday 24 March 2022
'That Epidemical Madness': Women and elections in eighteenth-century England
Speaker: Professor Elaine Chalus (University of Liverpool)
Thursday 28 April 2022
Royal Attitudes to the Atlantic Slave Trade and Abolition in the Late Eighteenth and Early Nineteenth Centuries
Speaker: Professor Suzanne Schwarz (University of Worcester)
Thursday 19 May 2022, 2.30pm
HA Bath branch members' visit to The Old Theatre Royal, Bath
Venue: The Old Theatre Royal, Bath
Speaker: Old Theatre Royal volunteers
Price: £15
Thursday 9 June 2022, 2pm
Members' visit to Rugbourne Farm, High Littleton
Venue: Rugbourne Farm, High Littleton
Speaker: Owners of Rugbourne Farm
Price: £16
Thursday 7 July 2022, 2pm
Members' visit to the Lansdown Battlefield – a guided walk.
Venue: Lansdown Battlefield, Bath
Speaker: Ian Chard
Price: £5