Central London Branch Programme
By Jill Kilsby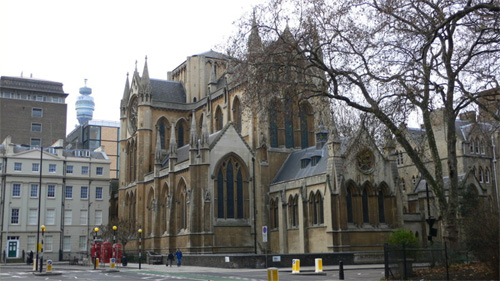 Central London Branch Programme 2023-24
Treasurer: Mrs Jill Kilsby MA, MBA, Email: jkcharity@outlook.com Tel: 07957 627783
Minutes Secretary: Mr Hedley Sutton MA, BA, Email: suttonhedley@gmail.com Tel: 020 7412 7865
Enquiries to Jill Kilsby jkcharity@outlook.com
Talks are free to HA members, visitors £3 and take place at The Allen Room, St. Anne's Church Soho, 55 Dean Street, London W1D 6AF. Zoom talks are free to all.
7 October, 2pm
Fear and Loathing in the Heavens. The 1910 Return of Halley's Comet
Join Dr. Richard J. Goodrich, author of Comet Madness: How the 1910 Return of Halley's Comet (almost) Destroyed Civilization, for an entertaining lecture about the comet's 1910 return and the reasons that many believed the earth would not survive the encounter.
Saturday 9th December, 2023, 2 pm
'The London dustmen in the nineteenth and twentieth centuries'
Dr Peter Hounsell, FHA. Author and Chair of HA Ealing Branch
Contact Jill to book a place.
Followed by the Branch Christmas Social. Pre-booking essential for catering purposes by Thursday 7th December. Free for Central London Branch and Associate members, £6.00 for Visitors / Non Central London Branch members. Please contact Jill for a form.