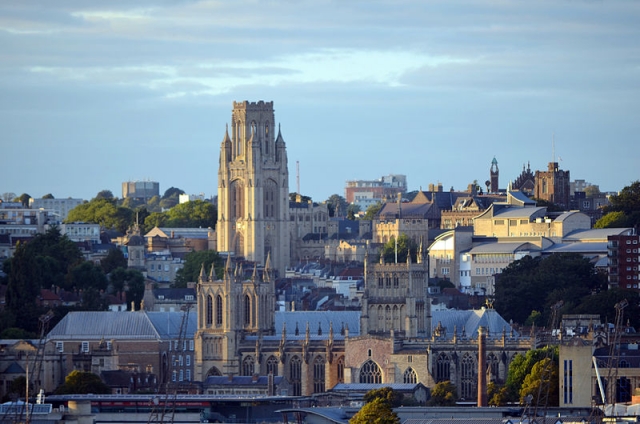 Bristol Branch Programme 2020
ALL BRANCH MEETINGS POSTPONED UNTIL FURTHER NOTICE DUE TO COVID-19
FOR FURTHER INFORMATION SEE OUR COVID-19 STATEMENT AT www.history.org.uk
We normally meet on a Wednesday evening, though activities such as walks may take place on other days (clearly indicated in the programme below). Lectures will normally start at 7.30pm unless otherwise indicated.
We usually meet in the Bristol University Humanities Building, 7 Woodland Road. Always check the website for up-to-date rooming information, or email: robpritchard1957@gmail.com.
Annual branch membership is £15.00 and £5.00 for school students. All lectures are free to National HA members and there is a £3.00 charge on the door for members of the public and a £1.00 charge for school students. Further details are available on our website, Facebook, and Twitter sites:
Please contact Mary Feerick at: maryfeerick58@gmail.com with any enquiries.

Tuesday, January 2020
Bristol HA Pub Quiz
Venue and Date TBC
Wednesday 22 January 2020
'The Battle of Britain'
Speaker: Patrick Bishop
Venue: Priory Road Complex
Wednesday 12 February 2020
'Elizabeth I and the Rivalries at her Court'
Speaker: Professor Susan Doran (University of Oxford)
POSTPONED UNTIL FURTHER NOTICE Wednesday 18 March 2020 (postponed)
'Bristol's First Slave Traders, 1662-1698' - a local detective story
Speaker: Dr Richard Stone (University of Bristol)
Venue: Bristol University, room TBC
POSTPONED UNTIL FURTHER NOTICE Sunday 22 March 2020, 2pm
Tour of Goldney House Grotto in Clifton
25 places, £6.00 a head. Advance booking through Rob Pritchard: robpritchard1957@gmail.com
POSTPONED UNTIL FURTHER NOTICE Wednesday 29 April 2020
'The Cold War in Germany: The British Service Families Perspective'
Speaker: Dr Grace Huxford (University of Bristol)
POSTPONED UNTIL FURTHER NOTICE Wednesday 20 May 2020
'Unbuilt Bristol'
Speaker: Eugene Byrne, Local Historian and Writer
Venue: Bristol University, room TBC
Friday 15–Saturday 16 May 2020
National Historical Association Annual Conference in Bristol
POSTPONED UNTIL FURTHER NOTICE Sunday 10 May 2020
Tour of Acton Court
Dr Rob Bell
25 places, £6.00 a head. Advance booking through Rob Pritchard: robpritchard1957@gmail.com