Curriculum Update Spring 2018
By Melanie Jones, published 8th March 2018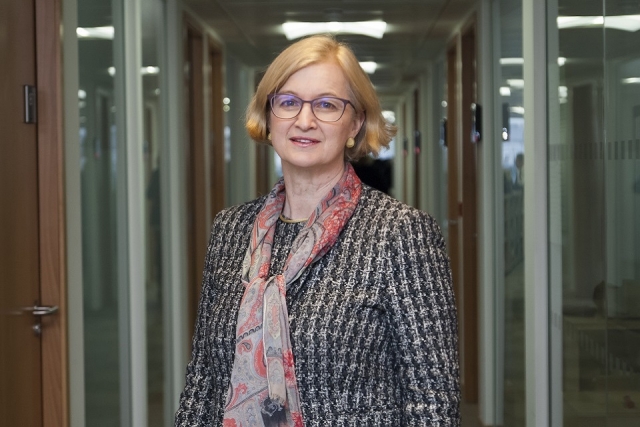 Ofsted primary and secondary curriculum research
As you may well be aware, Ofsted has been carrying out research into the breadth and coherence of the curriculum offered to all young people.
In deciding to conduct this investigation, the Chief Inspector, Amanda Spielman acknowledged that Ofsted ought to consider its own role in what has been happening in schools, and examine whether it has always recognised what is best in curriculum design, development and implementation; if not, whether inspection has played a role in bending the curriculum out of shape.
The first phase of this research has been completed and initial findings were published in the autumn of 2017:
see HMCI's commentary: recent primary and secondary curriculum research (external website, opens in new tab)
The full extent of the research will not be completed until later this spring when full findings will be made public.
The initial findings make for interesting reading and point towards both a weakening of understanding among teachers and school leaders of the theory that underpins curriculum planning, while also making clear the undoubted links between the strong culture of accountability measures that prevails in schools in England and the curriculum offered to our students.
The challenge of improving all students' outcomes
It is encouraging to note in Ofsted's findings a commitment to a broad and balanced education for all children of all backgrounds and abilities, regardless of how likely they are to achieve particular grades at test or examination level. However, it appears that the challenge of improving all students outcomes' and ensuring that they make progress is seen as being essentially teachers' responsibility, with little obvious acknowledgement of how hard it may be to encourage students to pursue a course in which they are unlikely to secure a recognised 'pass' at GCSE (i.e. a grade 4).
Teachers obviously need to take on the task of 'sequencing and organising subject content' to take account of the 'different starting points of low-attaining pupils' as the Chief Inspector has urged them to do. But as she also acknowledges, taking on this challenge for those who do not ultimately achieve a grade 4 may well result in lower scores for the school (and teacher) even if it benefits the pupil who has nonetheless gained valuable knowledge from the course.
The HA welcomes this acknowledgement of the very real tensions that often exist between maximising the benefits for young people – by giving them the chance to study history to 16 – and maximising the school's scores across the range of standards by which they are judged. But as yet there appears to be little help in resolving those tensions, especially for students who make good progress in history but cannot reach the standards required by the only qualification in history which is currently seen as validating achievement. The lack of alternative ways of recognising and rewarding the progress made by such students still seems to be setting them up to fail.
The next phase of research
Over the next phase of the research, Ofsted is focusing attention on a number of areas that have been highlighted by their investigations so far:
The implications of cutting Key Stage 3 to just two years
The extent to which schools restrict access to certain subjects within Key Stage 4 and the questions Ofsted will ask of these schools.
The problems created by equating the curriculum with the demands of the qualification: i.e. teaching to the test and thereby narrowing what is taught at Key Stage 2, Key Stage 3 and GCSE.
The focus on the curriculum within Ofsted has also prompted their Head of Research, Daniel Muijs, to raise the question (at a Westminster Education Forum event) as to whether there should be a requirement for teachers to periodically demonstrate their knowledge of the latest research within their subject. The need to keep refreshing subject knowledge is well understood by history teachers, but the notion of a 'requirement' is an alarming one, unless it is accompanied by a commitment to the provision both of appropriate kinds of subject-rich CPD and of the funding necessary for teachers to participate in it.
It is worth noting that Ofsted have appointed Heather Fearn, a former history and politics teacher as the new lead inspector for both curriculum and professional development. Their advisory panel on their curriculum review also includes Christine Counsell (current Director of Education at the Inspiration Trust) who is one of the editors of Teaching History. We can therefore expect that the nature and demands of the subject will be carefully considered and strongly represented in the further research and reflection that they undertake.