Good Evening Sweetheart: real-life romance of young couple separated by WWII
Published: 2nd July 2019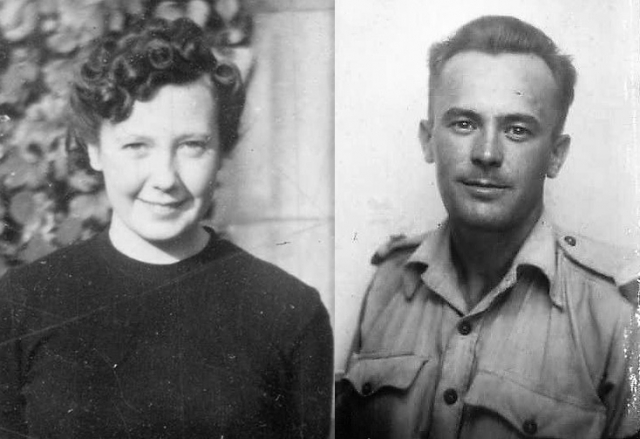 Historical romances are not always confined to fiction and flights of fancy – sometimes they actually occur within our own communities. The real-life romantic story of two young people separated by war was uncovered by Sue and Peter Mowforth who revealed the experience of their parents in a talk to the Glasgow Branch of the Historical Association.
Olga and Cyril Mowforth married in June 1940 but were almost immediately separated for six long and agonising years. Cyril was conscripted into the 23rd Hussars and sent to fight under the horrendous conditions of tank warfare in North Africa, and then later to northern Europe driving the Nazis to their final defeat. Meanwhile Olga remained in Sheffield juggling long hours on Air Raid Precaution duties, various voluntary roles, social obligations and housekeeping with as much good cheer as she could muster given the constraints of wartime deprivations.
The young couple kept many of the letters they exchanged during those years which have now been collected by Sue and Peter and were put together for an HA talk. That event has led to lots of subsequent media interest including from the national press and radio and an appearance on the BBC's The One Show in February 2017. Fortunately we also recorded the talk and produced an article about the letters and the relationship that reveal the reality of war and its hardships.
A social history of how conflict can affect ordinary people, it is also a story of how family experiences can touch us over 70 years later.
The original letters are now held by the Imperial War Museum London.