Remembering and celebrating
Historian's daughter honours his memory with incredible wedding gift to the HA
Published: 27th September 2019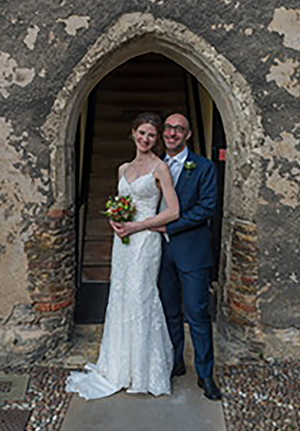 Congratulations to Charlotte Lee who got married earlier this year and decided to remember her late father in the most incredible way. Stephen J Lee was Head of History at Bromsgrove School in Birmingham, UK. His publications include Russia and the USSR (Routledge, 2005) and Hitler and Nazi Germany, 2nd edition (Routledge, 2008). The HA Education Manager remembers using his books in her teaching days.
Sadly Stephen died a few years ago but in a wonderful gesture to his memory his daughter asked her guests at her wedding to give a donation to the HA – this kind gift resulted in £1,100 of donations. We intend to use the money for our education and learning activities. Thank you Charlotte for sharing your father's memory and your wonderful day with us. We will help to keep his passion for history alive!
The HA is a registered charity and relies entirely on your support to exist.