The Historical Association Response to the Initial Teacher Training Market Review Consultation
Published: 26th August 2021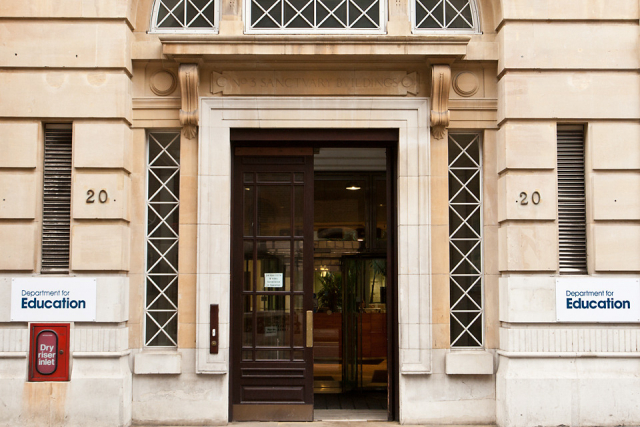 On 5 July 2021 the government launched a consultation into proposals for reform of initial teacher training in England following a review of the market. The recommendations are part of wider reforms to initial teacher training.
The proposals outlined in the consultation included the extension of courses to allow for more in-school time, the introduction of a new intensive placement, the introduction of a new training programme for mentors and new lead mentors, working through Teaching School Hubs, a new (re)accreditation and QA process and the ability for all providers to award a PGCE. The review further proposed the centrality in all courses of the Core Content Curriculum published last year. The proposals are suggestive of a desire to move away from subject specialism within initial teacher training.
We consulted our members and despite it being the summer holidays, over 200 people responded:
77% of respondents disagreed that the proposals would improve the quality of mentoring
78% disagreed that the proposals would improve the supply of placements and teacher supply
80% disagreed that it would strengthen the link between trainees and scholarship
77% felt the proposals would be damaging to existing subject specific ITT networks.
On behalf of our members we formally responded to the consultation. We have summarised that response:
The Historical Association supports the principle that ITT must be subject to a continuous process of review and improvement based on rigorous, and wide-ranging, peer-reviewed evidence. This will be best achieved with an incremental, collaborative approach, involving all stakeholders including relevant subject associations to build upon existing best practice in the sector.
Any approach should have at its heart the needs of trainees, the needs of local settings and partnerships and the needs of different subjects. It should recognise the reciprocal relationships of ITT/ ITE partnerships in encouraging, supporting and sustaining professional development networks and wider subject communities beyond the 'training' of beginning teachers.
The questions as laid out in the consultation often intersect and give rise to overlapping concerns. It is our belief that approaches suggested in the ITT Market Review will:
Make it harder to develop best practice in subject-specific teacher education
Neglect the development of professional criticality
Potentially damage effective local history teaching partnerships built up over many years
Risk undermining networks of subject specific mentors
Risk the loss of academic expertise and research
Risk overwhelming schools
Risk damaging supply of placements and ultimately teacher supply
Fail if not properly costed and funded
Fail under the unreasonable timelines suggested for implementation
Risk the loss of smaller providers thus creating geographical holes in ITT provision, most likely in rural areas
Risk the quality of the taught element of courses meeting the requirements of the CCF given the probability of reduced teaching time
De-value teaching as an intellectual post-graduate profession on the national and international stage as comments to an HA survey of July 2021 (201 responses) on the market review point out:
"It risks significant de-professionalisation of the teaching profession and reduces training experiences to a narrow 'apprenticeship' model." [Member comment]
Effective ITT creates and sustains a critically engaged professional training environment with subject-specific knowledge and coherence of subject curricula at its heart. As noted in the recent Ofsted Research Review of History (2021), the effective teaching of history requires the interrelationship and integration of substantive and disciplinary knowledge. This is complex, and requires subject-specific knowledge, understanding and skills rooted in the ideas and practice of subject communities. The ITT Market Review fails to recognise the centrality of subject communities to the development of effective teachers and mentors. It also fails to recognise the reciprocity and collaboration that lies at the heart of these subject communities.

We end our response by sharing the comment of one of the respondents to our survey and urge a re-think:
"If the proposals from the ITT market review are carried through it will have catastrophic consequences for the teaching of our subject."