The Falklands War anniversary
Published: 1st April 2022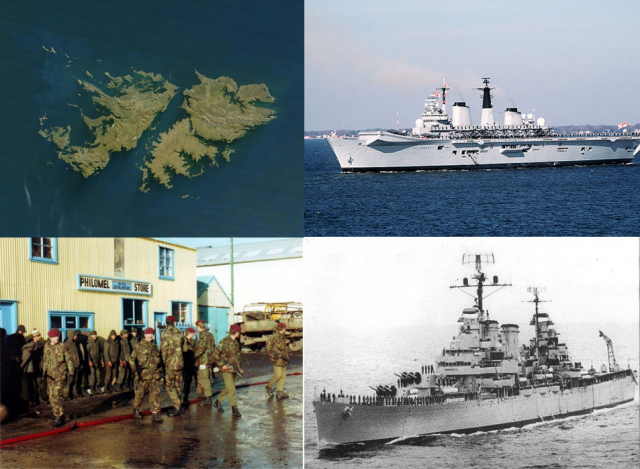 40th anniversary of the start of the Falklands Conflict
This month (April 2022) is the 40th anniversary of the start of the Falklands Conflict. On 2 April 1982 an Argentinian Force of 3,000 men invaded the Falkland Islands taking the Islanders and the 80 Royal Marines stationed there by surprise. Despite pressure from the United Nations to withdraw the Argentinians attempted to secure the whole of the Islands (778 in total). The British Government responded by creating a Naval Task Force to travel the 8,000 miles to retake the British Overseas Territory. It also set about exploring ways to get air support to the British Forces without an air base close to The Falklands.
Throughout the three months of the war international negotiations attempted to resolve the matter diplomatically but to no avail. Instead, it came down to the reality of real warfare.
Despite being a remote and localised war the fighting in parts was still brutal. Naval vessels were destroyed, resulting in deaths and very serious injuries, and land battles were fought in very close quarters in difficult conditions.
The Falklands war resulted in the deaths of 252 British service personnel and three civilians. An estimated 300 servicemen were wounded. No official figures are available for Argentinian casualties, but it is estimated that at least 655 were killed.
Collated here are a collection of resources to find out more about the war, its history and its impact.