HA Interview with David Cannadine 2013
Published: 6th June 2013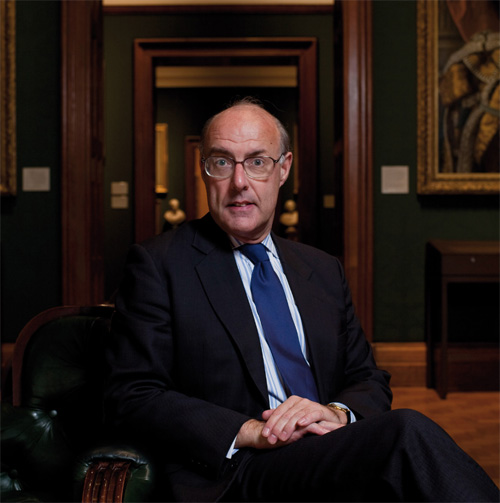 On June 18 2013 David Cannadine will formally receive the Historical Association's Medlicott Medal for Services to History.
In anticipation of the evening awards event that will culminate in a lecture by Professor Cannadine, we met with the great man to reflect on his award and his career. During the interview we discussed what drew him to history in the first place, and why he chose the field of nineteenth-century history. Professor Cannadine also explained to us the importance of inspirational history teachers and why he dedicated his book The Right Kind of History to all history teachers.
He shared his frustration that the current government have ignored the research of his team and the HA about the National Curriculum and in particular chosen to reject his key recommendations drawn from the Right Kind of History.
A member of the Historical Association since his undergraduate days Professor Cannadine talked about how "extraordinary gratifying it is to be put in the company of those that have gone before" on being awarded the Medlicott. He said that to have "recognition by one's own profession is very wonderful and rather humbling". He is a supporter of the HA for its work with teachers, as the voice of history and its professional excellence; he still subscribes to the journal History.
Professor Cannadine talked briefly about the theme of his talk at the evening awards: 'old men of power'. A subject he is hoping to write a book on, it will explore how age affects great politicians, starting with Gladstone and Churchill.
Professor Cannadine is the biographer of the historian GM Trevelyan who was a President of the HA a point not lost on Cannadine who believes that one of the main roles of the historian and the strengths of those who have received the Medlicott is to ensure that history reaches a wider public, one of the things he believes that the HA does so well.
As a closing point Professor Cannadine talked of some of his favourite historical locations - can you guess where they are?
Click here to access the podcast of the full interview>>>
To attend the HA awards night and listen to Professor Cannadine's lecture
To find out more about the Medlicott Medal