A new series of titles from the HA
Published: 25th October 2014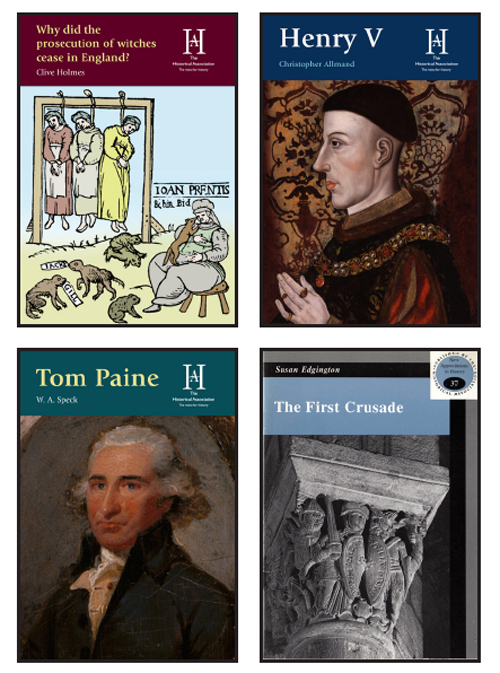 History E-Readers provide a brief introduction and overview of current research on a variety of topics and provide a handy reading list for those who want to delve further into the subjects. Current titles are available as E-books for your Kindle or other e-book devices from Amazon.
Current Titles include:
Queen Anne by James Anderson Winn
Henry V by Christopher Allmand
Thomas Paine by W. A. Speck
Why did the prosecution of Witches cease in England? by Clive Holmes
The First Crusade by Susan Edgington
Click here for more details...