The Heroine Project Presents
Forgotten First World War heroine speaks to a new generation
By Lizzie Crarer, published 31st August 2016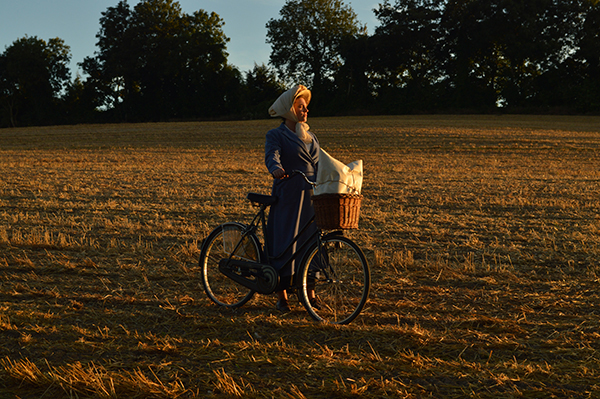 In 1915 aspiring journalist Dorothy Lawrence left London for northern France with ambitions to become the first female war correspondent. What happened next defied authority, convention – and challenges traditional depictions of women's role in World War One.
Theatre company The Heroine Project Presents will create a lasting legacy for this controversial journalist with an exciting new commission from The Historical Association (HA). The Heroine Project have produced three short films for a brand-new Key Stage 3 scheme of work, available for download to HA subscribers here. The films will provide stimulus for classroom discussions and structured activities that aim to encourage students to consider the global legacy of the 14-18 War.
Dorothy is one of 6 key characters in a new forthcoming HA scheme of work that seeks to enable Key Stage 3 pupils to gain a more complex, global and diverse perspective of the First World War. The scheme of work, entitled 'How far does the First World war cast a shadow on the world I live in?' will be available soon.
The Heroine Project Presents
The Heroine Project Presents tells the stories of women from history who have been overlooked or misrepresented; and they develop programs of heritage engagement activities to extend the impact of their work beyond the stage. They were approached by HA trustee Jason Todd who saw their theatre production 'Over the Top: the true-life tale of Dorothy Lawrence' which toured earlier this year.
Heroine Project director Lizzie Crarer said: 'We are delighted by this new partnership with the HA. These films are the culmination of 3 years of research and artistic work, and are a legacy for 'Over the Top' that will contribute to the change in attitudes that prompted us to undertake this project in the first place.'
The new films have been written and directed by Eleanor Rogers, and feature the actress Naomi Zara. They are supported with public funding from the National Lottery through Arts Council England; the Historical Association; Somerville College, Oxford and by generous contributions from Jason Todd and Katharine Burn.
For further information please contact The Heroine Project Presents producer Lizzie Crarer | 07747 833864 | lizziecrarer@hotmail.com
www.mobile.twitter.com/theheroineproj #whatwoulddorothydo