Launching 'The Stuarts: 1603-1714'
An animated short-film, narrated by comedian David Mitchell
Published: 4th November 2016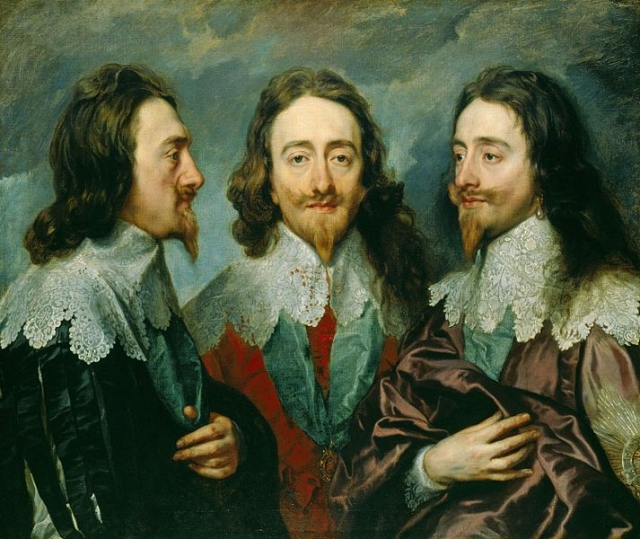 Perfect for use in schools – it is the Stuart era in 7 minutes!
This lively animated film, narrated by comedian David Mitchell, is the perfect way to introduce both students and the wider public to this rich and complex period of British history. The Stuart era – which includes the reigns of five kings, two queens, as well as Britain's only years of republican rule – helped shape the modern nation. From the development of trade and empire to the emergence of political parties and parliamentary democracy, it was a time of massive transformations.
"Stuarts Online is a remarkable resource: using academic expertise, accessing a superb collection of source material and presenting the combination in an exciting variety of visual, aural and textual forms, Stuarts Online offers school teachers, university students, journalists and the wider public a fantastic platform for exploring the history of Britain in an age of revolutions – the fall of Charles I, the Protectorate of Cromwell, and the expulsion of James II are all explored, explained and commemorated. It offers lesson plans, primary materials for discussion and conversations with university experts. Stuarts Online offers a powerful and important model for how to bring academic expertise, and the archives of libraries and museums to a wide and public audience". Historical Association President Professor Justin Champion
'The Stuarts: 1603-1714' has been produced in response to requests from UK school teachers. It aims to provide a framework of key details – in an accessible and engaging manner – to aid those approaching this period for the first time. It introduces, and situates in time, major figures, changes and debates. Its animation is based on a unique mirroring of the original images drawn from the period, giving the film a feeling of authenticity. The film will stimulate viewers to ask questions and extend their exploration of the Stuart century.
'The Stuarts: 1603-1714' has been produced as part of the Stuarts Online initiative. Produced by academics at the universities of Cambridge, Exeter, Nottingham and Oxford, Stuarts Online includes twenty short films – each centred on a key text or artefact – which explore the stories, conflicts and personalities central to the history of Stuart Britain. It also provides lesson plans, biographies, timelines, and other learning resources. The films are enriched by privileged access to the holdings of the Ashmolean Museum and the Bodleian Library, of the University of Oxford. Their development was supported by further partnerships with the Historical Association and the Shakespeare Birthplace Trust.
'The Stuarts: 1603-1714' animation film is produced by Historyworks and funded by the University of Exeter to support the AHRC-funded Stuarts Online project at www.stuarts-online.com. The academic development was led by Professor Andrew McRae and Dr Joseph Hone. Further information about the further 20 films and other academic and museum and library contributors can all be found with a wealth of FREE resources on the project website. Enjoy!
Links: