Primary History 75: Out Now
Journal News
Helen Crawford, published 2nd March 2017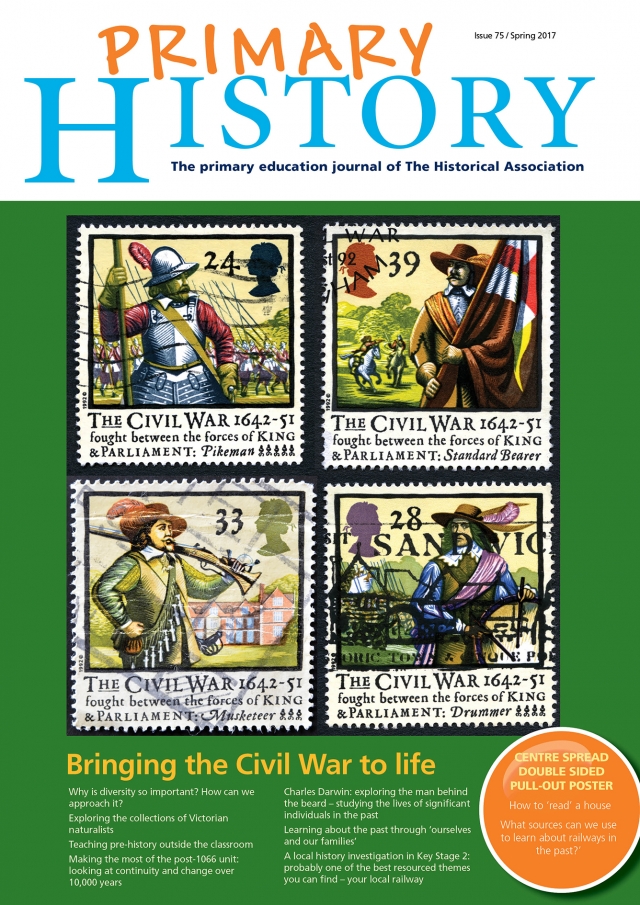 Diversity
The year 2017 has ushered in a period of turbulence, both at home and abroad, where the one constant seems to be change. According to figures published by the United Nations, the number of refugees in the world has reached the highest level ever recorded, with a record 65 million people forced to flee their homes in the last two years. How do we help the children we teach to make sense of the world – in a meaningful and yet appropriate way? How can we use the past to make sense of the present?
Our assembly page in this issue suggests one approach. It looks at the childhood experiences of Judith Kerr (the well-known author of the Mog books and The Tiger Who Came to Tea) who fled Nazi Germany in the Second World War. In her article, Ilona Aronovsky suggests how Kerr's story can help children to understand the stories of child refugees, both now and in the past.
We also look again at diversity. How can we can use history to explore gender, ethnicity, religion and forces such as migration? Whether as class teacher or as history co-ordinator, it is always worth reflecting on the periods of history that we teach. What do we cover? Who do we cover? Why? Whose perspective might be missing? How can we address this? Our article 'Why is diversity so important?' by Alison Gove-Humphries, Paul Bracey and Darius Jackson considers these very questions. This is not about radical change, but a chance to reflect, revisit and refine. The article suggests ways that approaches to familiar topics such as Tudor England or Roman Britain might be both broadened and deepened. It gives suggestions of how to embed diversity within your history curriculum, enriching the schemes of work that you might already have in place.
Over to you!
We would love to hear examples of where you've really made a difference in your history teaching. It could be an exciting approach to local history, it could be a new way of teaching an old topic, or a tried and tested lesson which works every time. If you would like to share your ideas, please do get in touch. Written contributions should be 600 words per page, under the title 'it worked for me'. So if it works, let us know.
A new feature in this edition is an article written by Alf Wilkinson entitled 'One of my favourite history places'. Do you have a favourite history place? If so, please write and tell us about it. Articles should be no more than 750 words long and, if your work is published, you could win a year's free subscription to Primary History.
Links: