Published 6th February 2018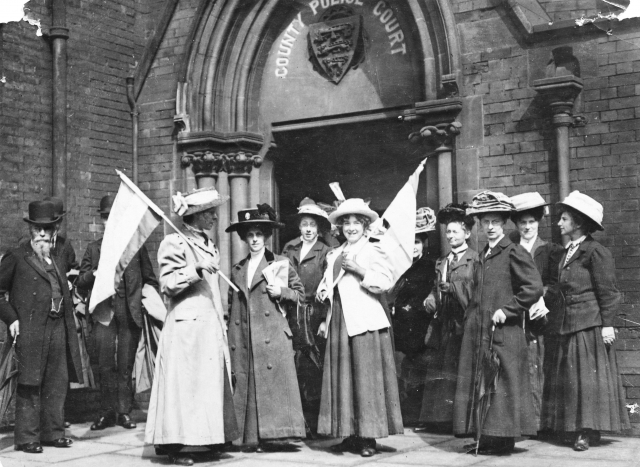 2018 Marks the Centenary of the Representation of the People Act
The Representation of the People Act of 1918 gave the vote to all men and some women. Was it the greatest turning point in the history of British democracy?
The Historical Association is looking forward to exploring that very question at the final of our Great Debate competition for students aged 16-19, to be held at Parliament on March 10. Throughout the year, we will also be marking the centenary through our talks, resources and events.
For many, 1928 is the year with the greatest significance as it gave men and women the vote on equal terms. However, 1918 is symbolic in that it provided the first important breakthrough for women in terms of having a voice and taking control of their own lives.
Beyond the Suffragettes
When we think of the campaign for votes for women, we tend to think of the Suffragettes' famous militant tactics and some of those famous names and events leading up to the 1918 Act. However, this was just a small part of the much wider Women's Movement and agitation for change that was in motion well over 100 years before 1918 – and still continues into the present day. As the debates over sexual exploitation and gender pay gaps continue to play out in the media, we can wonder what Mary Wollstonecraft might have said about the situation for women in 2018.
The HA has a great range of podcasts charting the long history of the Women's Movements and social change in Britain. Why not celebrate the fact that women now have a voice by delving into more of the long history of getting there? To celebrate the centenary, we have made our podcast series on the Women's Movement freely available for a short time.
If you are teaching the Suffragettes you might like to take a fresh look. Why not use this article from Teaching History for inspiration?
Votes for (more) men
Much is made of the 1918 anniversary as a breakthrough for women in democracy, but let's not forget that it is also the year that saw all men gain the vote on equal terms. Before 1918, while working class householders were able to vote, over 5 million additional men over the age of 21 without property were also enfranchised by the 1918 Act and their path to the vote was also a long one.
Delve into the political and social history of the 18th and 19th centuries from early radicals to Chartists and suffragists through our podcast list. HA members can access all our podcasts, but to commemorate this important centenary we have made our podcast series on the Chartists available freely for a short time:
Look out for more news of events and resources marking the centenary throughout the year – and don't forget to use your voice and vote!