Results 2021
It's exam results time
Published: 10th August 2021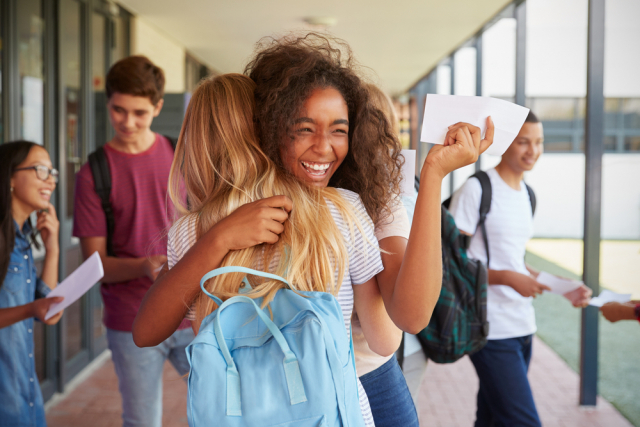 What a year! Who do we congratulate first?
The teachers for pulling this off? Or the students for giving it their all despite the most trying of circumstances?
We simply say a big WELL DONE to you all.
Those of you doing exams this year have had two years' worth of disruption – online learning, lesson changes, a lack of access to historic sites for learning outside the classroom. In addition many have had to work in busy households with shared digital facilities or no digital facilities. So to have gone through an examination process, whatever the format, is a huge achievement and we want to say BE PROUD OF YOUSELVES.
If you got the result you wanted in History – then well done, now relax and decide what you want to do next – we are here to help if you need us. If you didn't get the result that you wanted then don't worry; History is something that you can keep getting better at or come back to when you are ready. We, the HA, will always be here for you whether you are a student or a lifelong learner.
Teachers – we don't need to list the many obstacles that you have overcome to make this year's exam results happen. We know and appreciate the work you have done, and while we can't take away the strain we can continue to support you with advice, resources, CPD and a history network that is happy to have everyone's back. We know you have done your best for everyone whatever their results.
And to families and carers everywhere who have worked so much behind the scenes to keep students on track and to support them – thank you and well done, because your job is probably not even nearly over, but it is appreciated.
Now everyone can concentrate on the many opportunities that are part of the future, and let's put some of the last two years' difficulties behind us.
You can read the Joint Council for Qualifications (JCQ)'s analysis of the 2021 summer GCE and GCSE exam results below, plus Ofqual's guides to the results: