The Bibliography of British and Irish History
An Extensive Online Guide
Peter Salt, last updated: 22nd June 2016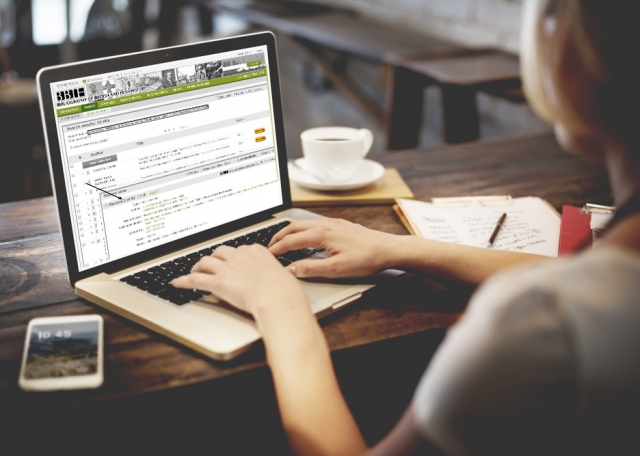 The Bibliography of British and Irish History (BBIH) is the most extensive guide available to published writing on British and Irish history. It covers the history of British and Irish relations with the rest of the world, including the British empire and the Commonwealth, as well as British and Irish domestic history. It includes not only books, but also articles in journals and articles within collections of essays and conference proceedings. It is updated three times a year (usually in February, June and October) and now includes well over half a million records, including records from partner projects, London's Past Online and Irish History Online.
There is a powerful search interface which means that it is possible to search not only by author and title, but also by using a hierarchical subject scheme, which includes a separate hierarchy of places (enabling you to search at country, county, town or even village level). It is also possible to search by period covered, using any range of years you wish to specify. This makes BBIH an ideal tool for establishing what literature is available on the subject of a dissertation or other research project. However, results are by default sorted to show the most recent publications first, so you can quickly see what has been published recently on wider topics in order to refresh your understanding or to update reading lists.
You can request alerts to let you know when records are added that match your chosen search criteria, and the bibliography also includes links to help you find books and articles online - for example, links to the online versions of Historical Association pamphlets are provided (you will, of course, need appropriate subscriptions to follow many of these links – if you use BBIH within many major libraries, links will be customized to reflect the libraries' subscriptions). There are also links to COPAC to help locate printed copies in university and other research libraries.
BBIH is the result of a partnership between the Royal Historical Society, the Institute of Historical Research and Brepols Publishers, and is a subscription service, although both the Society and the Institute are making a financial contribution to the Bibliography in order to keep subscriptions as low as possible. Most British and Irish university libraries have subscriptions, as do major research libraries; individual subscriptions are also available and there are discounts for friends of the Institute of Historical Research and for Fellows and Members of the Royal Historical Society. Please click here for more information. Institutions wishing to assess the Bibliography can obtain one-month free trials from Brepols.
For more information about the scope of BBIH, its editorial team and its history, please visit http://www.history.ac.uk/projects/bbih . News about the Bibliography can be found in the IHR Digital blog and in the IHR's Twitter feed.