Bristol Branch Programme
Branch programme
By HA Bristol Branch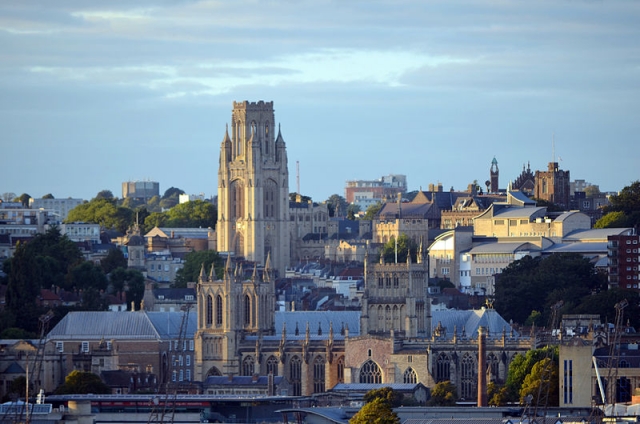 Bristol Branch Programme 2018-2019
We normally meet in the Coutts Lecture Hall on 3rd Floor of the Wills Memorial Building at Bristol University at the top of Park Street on a Wednesday evening, though activities such as walks may take place on other days (clearly indicated in the programme below). Lectures will normally start at 7.30pm.
Annual branch membership is £15, all lectures are free to National HA members and there is a £3 charge on the door for members of the public and a £1 charge for school students. Further details are available on our website, Facebook and Twitter sites:
Please contact Mary Feerick at maryfeerick58@gmail.com with any enquiries.
Wednesday, 17th October 2018:
7.00 - 7.30 p.m. AGM for members only
730 p.m. Lecture:
Cast Bronze Reputations in Bristol, and should Coulston fall?
Speaker: Dr Dave Martin
Saturday, 20th October 2018; 2.00 - 5.00 p.m.
Meet at Wills Building for a Talk and Walk:
Bristol Blitz Talk and Walk
Speaker/Walk leader: Rob Pritchard
This is a repeat, due to its success and a waiting list, of our very popular event held in May 2018. To reserve a place please contact Robpritchard1957@gmail.com
Saturday, 10th November 2018: Start at Wills Building, time to be confirmed
Bristol Slave Trade Walk
Led by Dr Madge Dresser, Associate Professor UWE (retired).
This walk will be poular so to reserve a place contact Robpritchard1957@gmail.com
Wednesday, 14th November 2018: 7.30 p.m. in Wills Building
Henry VIII
Speaker: Dr Tracy Borman, Joint Chief Curator of Historic Royal Palaces
During November/December (date and time to be confirmed) we will also be hosting the Bristol Heat of the Great Debate, a public speaking competition for history students in the South West. The topic will be 'Revolutions in the 18th and 19th Century'
Wednesday, 12th December 2018, 7.30 p.m. in the Wills Building
The Curious Case of Fanny Furst
Talk and Film Performance/Oral History by Dr Nicola Grant
Wednesday, 16th January 2019, 7.30 p.m. in the Wills Building
Britain in the 1970s
Speaker: Dr James Freeman, Bristol University
Wednesday, 20th February 2019, 7.30 p.m. in the Wills Building
A Carthaginian Peace? Revisiting the Treaty of Versailles
Speaker: Professor David Stevenson, LSE
Wednesday, 20th March 2019, 7.30 p.m in the Wills Building
Slavery and its Legacies in the United States
Speaker: Dr Andrea Livesey, Bristol University
Wednesday, 18th April 2019: 7.30 p.m. in the Wills Building
Witchcraft: Between Medieval and Early Modern
Speaker: Professor Miri Rubin, QMUL
Wednesday, 22nd May, 7.30 p.m. in the Wills Building
'Today's young feminists know better than that': Archives, Activism and the making of women's history; Women as history makers and historical actors
Speaker: Professor Kate Dossett, Leeds University
Other lectures and walks are still being planned and will be added to this programme when confirmed.