A woman of masculine bravery: the life of Brilliana, Lady Harley
Historian article
By Sara Read, published 11th November 2021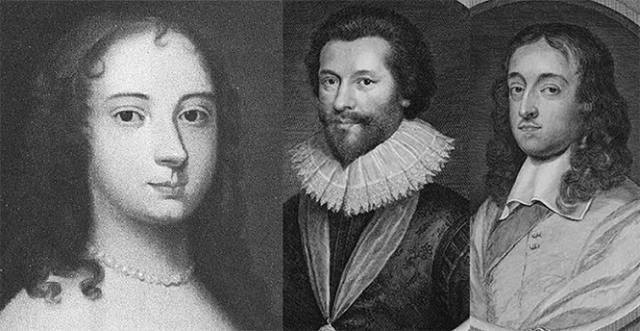 The life of Brilliana, Lady Harley (1598–1643)
Sara Read introduces us to a woman who challenged expectations during the turbulent years of the early seventeenth century.
In 1622 a pious young woman with a highly unusual first name, Brilliana Conway, sat at her desk doodling her signature on her commonplace book. She had lofty ambitions for her self-development and emblazoned the cover with an epigraph taken from 1 Corinthians 8 1-2 'Knowledge puffeth up, Love edifieth'. In the volume she transcribed extracts from William Perkins's best-selling The Whole Treatise in the Cases of Conscience. Perkins,
a so-called moderate Puritan, is best known for publishing theological works. Brilliana's commonplace book gives us a good insight into her thoughts at this important stage in her life, because she did not just transcribe passages but also offered her own interpretation of them.
The second daughter of Sir Edward Conway, Brilliana was born towards the end of Elizabeth I's reign. Her Christian name was taken from the town of Brill (Brielle) in the Netherlands where she was baptised in 1598. She was not the only Conway child with an unusual forename as her sister Heliganrith was similarly unique, likely also informed by her Dutch birth. Their mother was Dorothy Ann Tracy, whose family have long established Midlands connections. Dorothy died on 5 March 1614, when Brilliana was a teenager...