Literary Trails: Haworth and the Brontës
Book review
By Catherine Rayner and David Walford; reviewed by Trevor James, published 22nd August 2019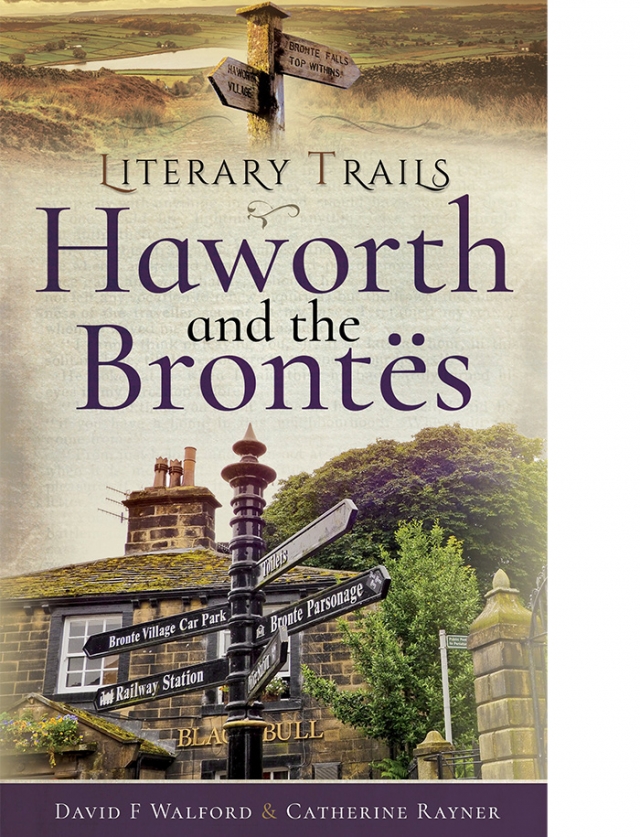 Literary Trails: Haworth and the Brontës, Catherine Rayner and David Walford, Pen and sword History, 2018, 276p, £14-99. ISBN 9781526720856
Crossing the moors in West Yorkshire, even in mid-summer, there is a sense of being remote in what clearly at times is a challenging and bleak landscape. It is in this setting that the three Brontë sisters, in the parsonage at Haworth, developed their heightened sense of people and contexts as they interacted with all aspects of this landscape which would in time be reflected in their writing.
What Catherine Rayner and David Walford offer us is an extensive guide to the landscape around Haworth. There is some valuable background comment about the Brontë family and Haworth, and also some good advice on how safely and securely to explore the neighbouring moors and villages. However, the main body of this useful book is comprised of a dozen or so guided walks through the region, emphasising direct and indirect Brontë connections, well-illustrated by a very substantial number of helpful photographs and 24 maps and plans.
At one level this is a very specialised book, in that it is designed for Brontë scholars and enthusiasts, but it does also provide, through text and photographs, a very good introduction to the local history of that portion of West Yorkshire.