Real Lives: Commonwealth War Graves Commission memorial: Edward George Keeling
Historian feature
By Trevor James, published 28th June 2021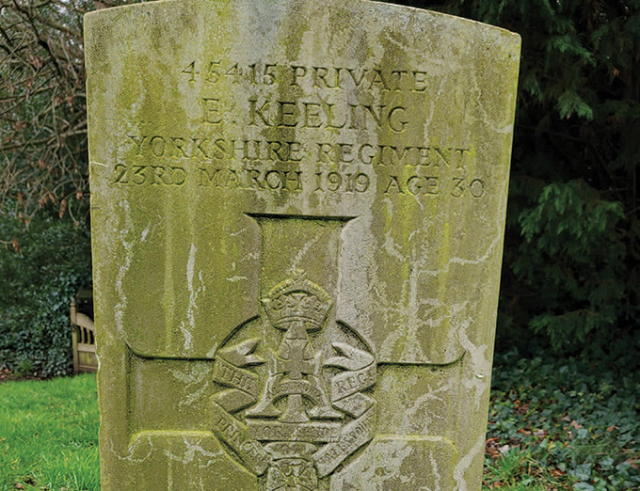 Commonwealth War Graves Commission memorial in Hints churchyard: Edward George Keeling
Trevor James introduces a victim of an earlier pandemic.
As we explore churchyards and appreciate the range of memorials that are revealed, they convey a variety of emotions and other messages. Sometimes they still contain quite unexpected surprises.
The single Commonwealth War Graves Commission memorial in the relatively remote rural Staffordshire village setting of St Bartholomew's churchyard at Hints remembers Edward George Keeling, who died on 23 March 1919, aged 30, a victim of the cataclysmic international flu epidemic...