What did it mean to be a city in early modern Germany?
Historian article
By Alexander Collin, published 20th August 2021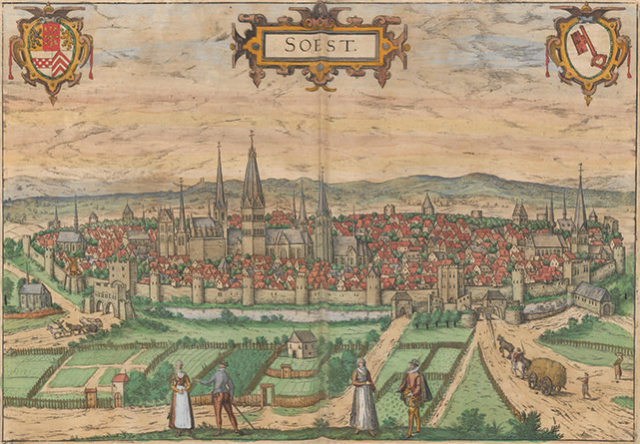 Alexander Collin examines the significance of cities within the Holy Roman Empire in early modern times. With a strong political identity of their own, cities were at the heart of the Empire's economy and, also, centres of theological and social change.
If you have ever read a description of a German city at the end of the middle-ages, a description written by someone who had been to one of those cities, then you have probably read the glowing assessment that Machiavelli gave them in The Prince:
'The cities of Germany are completely independent, they control little surrounding territory, they obey the emperor when they please and they fear neither him nor any other nearby power… they all have appropriate moats and walls; they have enough artillery; they always store in their public warehouses enough drink, food, and fuel for a year. Besides all this, in order to be able to keep the lower classes fed without loss of public funds, they always keep in reserve a year's supply of raw material sufficient to give these people work at those trades that are the nerves and lifeblood of that city and the industries from which the people earn their living.'
Machiavelli knew what he was talking about. As a diplomat, he had travelled to Germany and wrote a report on his time there in 1512, Ritratti delle Cose dell'Alamagna. Given that he is hardly a writer known for his optimistic outlook on political life, the positivity of his description is striking...