The British Empire on trial
By Gregory Gifford, published 20th August 2021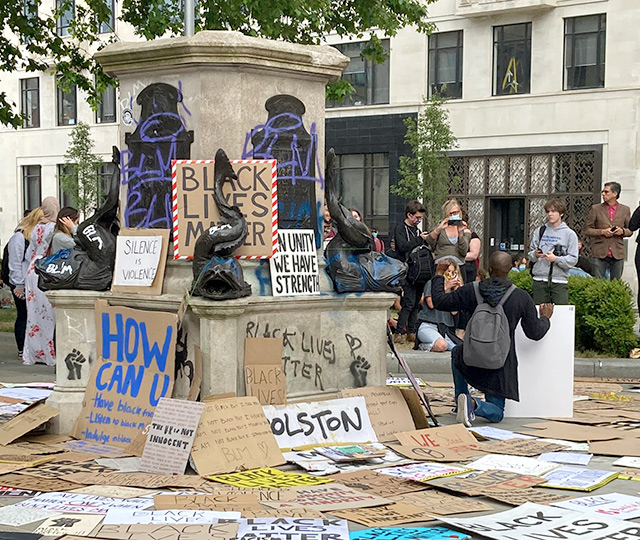 The British Empire on trial
In the light of present-day concerns about the place, in a modern world, of statues commemorating figures whose roles in history are of debatable merit, Dr Gregory Gifford puts the British Empire on trial, presenting a balanced case both for and against.
In June 2020 when the statue of slave-trader Edward Colston was hauled down by anti-racism protesters, dragged through the streets of Bristol and thrown into the harbour the symbolic power was tremendous. It felt like an inversion of historical reality where the statue stood in place for the bodies of so many Africans thrown overboard from slave ships; the collective outrage of the crowd enacted on unfeeling steel rather than human flesh. One of the achievements of the Black Lives Matter demonstrations is to have toppled unthinking complacencies about our past and to pull into the light of public debate a fresh examination of the British Empire.
Another incident on the opposite side of the world offers a different but equally striking example. In Hong Kong in October 2019 pro-democracy protesters rallied outside the British consulate, bravely defying Chinese authorities, singing God Save the Queen and brandishing colonial-era flags. These demonstrators were not seeking a return to colonial status. Rather they were demanding recognition that Hong Kong, as a former colony, had the expectation of democratic rights and liberties guaranteed by the handover agreement ending British rule (1997). To be a British colony was to be on the pathway toward what may loosely be termed 'liberal democracy'.
Can these examples be reconciled in a single interpretation of British imperialism? The historical record has, in a sense, never been on trial quite as it is today. The charge being that Britain's empire was overwhelmingly harmful, exploitative and violent. If recent times represent a kind of historical trial, then it is worthwhile imagining what opening statements in such a case might assert...