Cartoons and the historian
Article
By Roy Douglas, published 8th December 2009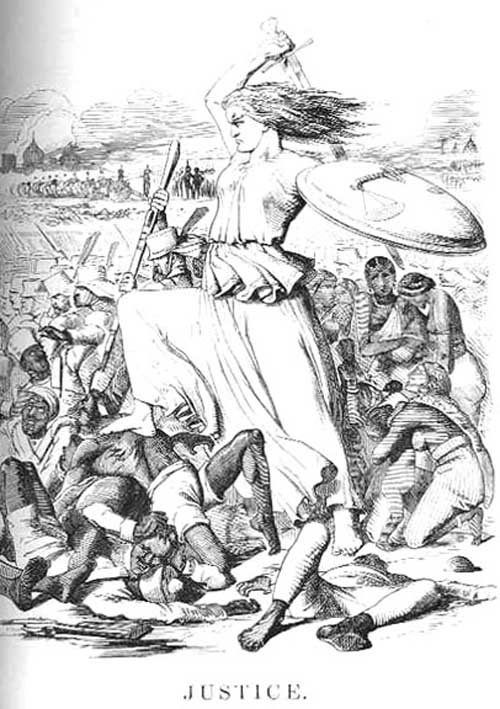 Many historical books contain cartoons, but in most cases these are little more than a relief from the text, and do not make any point of substance which is not made elsewhere. Political cartoons should be regarded as much more than that. They are an important historical source which often casts vivid light on events, and which is useful both to the teacher and to the researcher.
The essential of a political cartoon is that it is not meant to portray an actual event, but is designed to bring out points which are not adequately made by textual descriptions - or which can be understood by illiterate people, or by people in a hurry.
The medium of cartoons is a very old one. A famous palette from the dawn of pharaonic Egypt shows King Narmer (Menes) striking what appears to be a defeated enemy in front of a falcon, symbol of the god Horus. It is unlikely that Narmer personally dispatched all his enemies, and even more unlikely that he contrived to have a falcon present to watch events. It is much more likely that this was a true cartoon, making an important point of propaganda. Pharaoh has divine backing. For that reason, he has been, and will continue to be, successful against his enemies at home or abroad. It is therefore advisable to support him in all his doings...