Britain and Brittany: contact, myth and history in the early Middle Ages
Historian article
By Fiona Edmonds, published 17th April 2020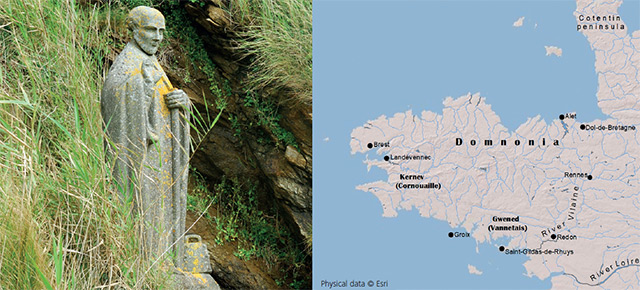 Fiona Edmonds evidences the enduring links between Brittany and Britain throughout the early Middle Ages.
Every year many thousands of British holidaymakers travel to Brittany in search of beaches, bisque and bonhomie. As they board the ferry, they may notice that they are travelling from one Bretagne to another. The names echo a connection that was forged across perilous seas by warbands and saints during the enigmatic 'Dark Ages', the post-Roman period. By the sixth century, and most probably earlier, the term Britannia was being applied to the north-western corner of Gaul. The name demarcated an area in which a Brittonic language akin to Welsh and Cornish was becoming dominant, leaving its legacy down to the modern day in the Breton language (Brezhoneg), and in Brittany's distinctive identity.
The link between Britain and Brittany is part of an ancient network of maritime contacts around the Atlantic coasts, a set of seaways dating back to prehistoric times...