Podcast: The Life and Significance of Alan Turing
Podcast
Author: Dr Tommy Dickinson. Produced by Simon Brown., last updated: 25th June 2015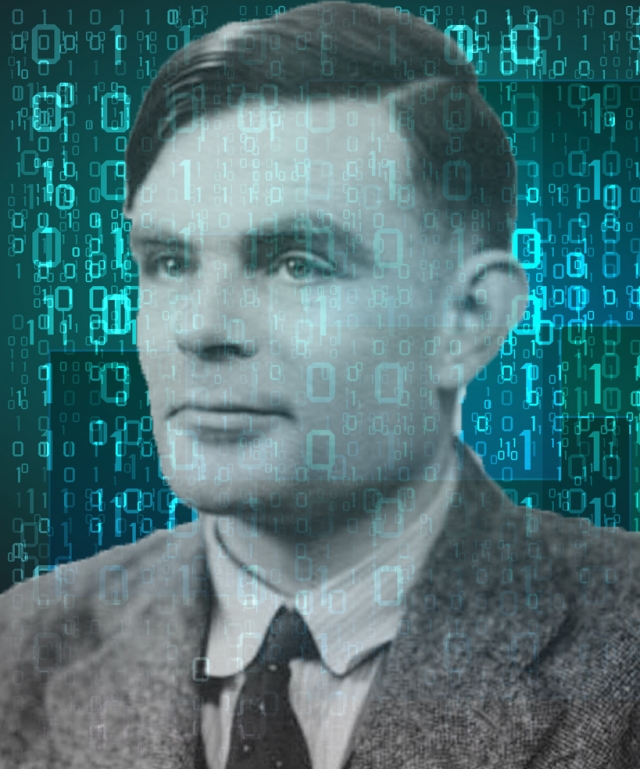 In this podcast, Dr Tommy Dickinson of the University of Manchester, discusses the life and significance of Alan Turing.
Alan Mathison Turing, (23 June 1912 - 7 June 1954) was a British pioneering computer scientist, mathematician, logician, cryptanalyst, philosopher and mathematical biologist. Turing is widely considered to be the father of theoretical computer science and artificial intelligence.
During World War 2, Turing worked for the Government Code and Cypher School (GC&CS) at Bletchley Park, Britain's codebreaking centre. Turing's pivotal role in cracking intercepted coded messages enabled the Allies to defeat the Nazis in many crucial engagements, including the Battle of the Atlantic; it has been estimated that the work at Bletchley Park shortened the war in Europe by as many as two to four years.
Turing was prosecuted in 1952 for homosexual acts, when such behaviour was still criminalised in the UK. He accepted treatment with oestrogen injections (chemical castration) as an alternative to prison. Turing died in 1954, 16 days before his 42nd birthday, from cyanide poisoning.
1. Turing's Early Life.
2. Life at Cambridge and the Universal Turing Machine.
3. WW2 and the breaking of the Enigma Code.
4. Artificial Intelligence & the imitation game.
5. Turing is charged with gross indecency.
6. Chemical castration.
7. Turing and Chaos Theory.
8. The end of Turing's life.
9. Turing's legacy.

Suggested Reading:
Alan Hodges (2014) Alan Turing: The Enigma
Nigel Cowthorne (2014) Alan Turing: The Enigma Man
David Boyle (2014) Alan Turing: Unlocking the Enigma

About our Author:
Dr Dickinson initially graduated as a Registered Nurse in 2001 and worked in clinical practice across the UK and Australia. In 2006, he moved into academia and initially held lectureships at the University of Central Lancashire and the University of Chester before commencing at The University of Manchester in 2013. His Doctorate examined the plight of men who were institutionalised in British mental hospitals to receive 'treatment' for homosexuality and transvestism, and the perceptions and actions of the men and women who nursed them. This led to numerous consultancies. Dr Dickinson was a Historical Advisor and Script Consultant to documentary drama "Britain's Greatest Code Breaker" (2011) and the documentary "Undercover Doctor: Cure Me, I'm Gay" (2014) with Dr Christian Jessen. Both consultancies were for Channel 4. He has advised on the redevelopment of the Medical Galleries at the Science Museum, London (2013) and The Manchester Museum's "Alan Turing and Life's Enigma: Exhibition" (2012). He has also written for "Gay Times" magazine and published in various academic journals. His book "Curing Queers" was released in January 2015 and selected as "Book of the Week" by The Times and The Guardian.