Tracing London Convicts in Britain & Australia
New Free Website of transported and Imprisoned British Convicts
Published 22nd September 2017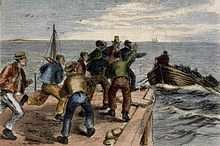 Family historians, teachers, crime writers and academics can follow the lives of people convicted and transported to Australia or imprisoned in Britain using a vast, new, free online resource.
The Digital Panopticon website draws on over four million records to allow users to uncover how punishment affected the lives of 90,000 individuals convicted of crimes at the Old Bailey between 1780 and 1925, including those uprooted by the UK criminal justice system to carry out their sentence in the British Empire's then newly established penal colonies in Australia.
By providing a wide range of search fields, including name, year and place of birth, criminal record, height, eye and hair colour, among others, it is possible to compare the impact of transportation and imprisonment on reoffending, desistence, family lives and health.
The free website also allows users to search by group, such as those convicted of a certain crime, and then download entire data sets for analysis.
Links: