2018 Medlicott Medal for services to history
Published: 22nd January 2018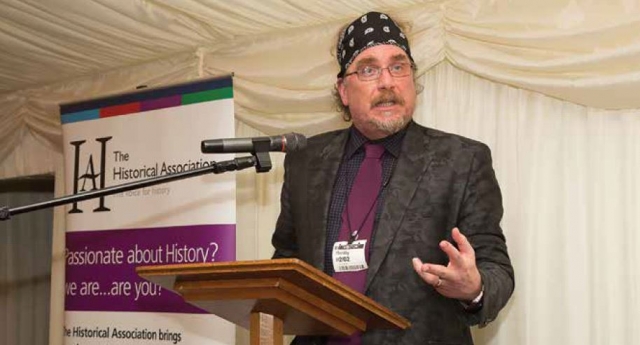 We are absolutely delighted to be awarding the 2018 Medlicott Medal to Justin Champion. Justin has, as you know, just served three years as President of the Association and it was an absolute joy to work with him. However, the Medlicott Medal is not awarded for services to the HA but for services to history. The criteria are very clear on this point.
The Medlicott Award is named after a distinguished past HA president, Professor W.N. Medlicott. Nominations are made by individual members of the Association, branch officers and members of council for the Executive to decide at their 2018 autumn meeting. This is not a matter of election; nominees are reviewed against the criteria. The criteria state that 'it is important to choose recipients whose distinction is already apparent and can be made readily apparent to the general public as well as to members of the Association.'
Justin Champion very clearly falls into this category. Justin has been a keen and energetic advocate for public history and for wide public access to history throughout his career. His many TV and radio appearances have ensured his voice and work is known beyond the confines of academia. A regular on Melvyn Bragg's In Our Time, Justin has made seventeenth-century political ideas and thought more accessible to many more people. He has recently had the most enviable task of interviewing David Tennant for the BBC/PBS series Shakespeare Uncovered.
All members are welcome to join us at the HA Awards Evening to be held after the AGM on Thursday 28 June 2018 at Foyles Bookstore on the Charing Cross Road, London to celebrate the 2018 Medlicott Medal and hear the Medlicott Lecture.