Film: Why study history?
Webinar recording
By Marcus Collins and Peter N. Stearns, published 30th September 2020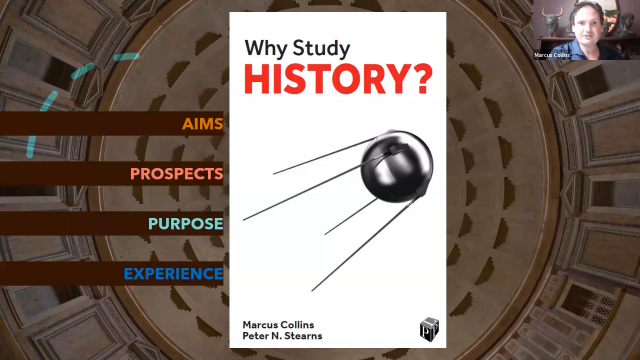 The importance of historical understanding might seem self-evident at a time when statues are toppled and demonstrators are protesting against current manifestations of age-old wrongs. Yet history in schools and universities is often compared unfavourably with STEM subjects, which are depicted as more rigorous, useful and valuable in the workplace.
In this webinar, two historians working on each side of the Atlantic tackle myths about the purpose, experience and career prospects of studying history at university. They present new research about what British and American history students learn and how their education compares with undergraduates taking other degrees. They discuss the latest evidence about the career opportunities and earnings potential of history graduates. Finally, they consider the public service offered by historians who provide the intellectual framework necessary to address the social problems and cultural conflicts in this 'post-truth' era.
This webinar was recorded on 29th June 2020.