Envoi: First World War Memories
Branch podcast
By Glasgow Branch, published 21st December 2019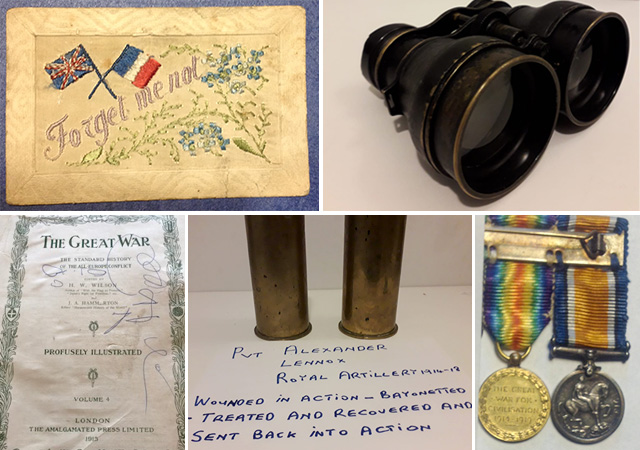 Memories and legacies of the First World War
During the recent First World War centenary many HA branches held lectures and talks about a variety of aspects of the war. Some had outings and many looked at their local war memorials or Pals Battalions. The Glasgow and West of Scotland Branch decided that as many of their members were the last generation to know those who fought in the First World War they would instead hold some special branch sessions to explore, discuss and record their memories connected to that time and to the people and legacies that they could remember or felt still echoed around them and their life experiences.

They called that exercise Envoi – the concluding remarks, in this case on a generation and a conflict that had changed and marked so many lives. Collected in this podcast are some of the experiences and findings shared by members of the Glasgow and West of Scotland branch.
Marie: Postcards from the front
Rachel: Censored letters
Pat: Listening to my father
Adelle: Five brothers
Richard: The War for Civilisation
Helen: Brass shells
Tahir: Indian soldiers
Alison: Finding my grandfather
Alex: Books in my attic

This resource is free to all registered basic users. Please Login or Join the HA.