'Miss, did the Romans build pyramids?'
Primary History article
By Alf Wilkinson, published 11th November 2019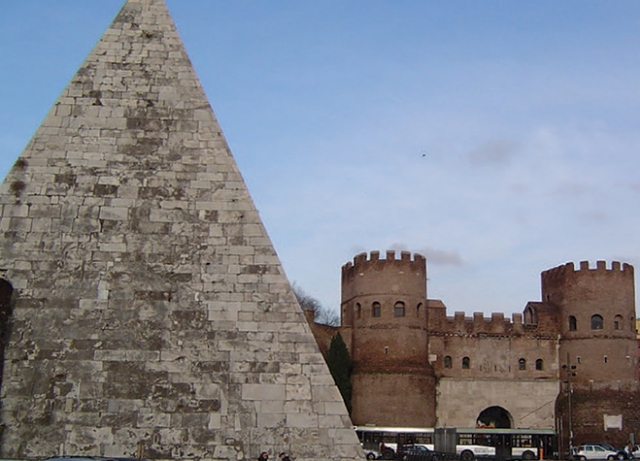 Miss, did the Romans build pyramids?
No Johnny, I think you are confusing the Romans with the Egyptians.
Actually, Miss, the Romans did build pyramids – well, at least one – and you can still see it in Rome today!
The pyramid, which is 37 metres [or 125 Roman feet] high, was built around 12–18 BC for Gaius Cestius, who was an important official in Rome. Originally, like all Roman graves, it was in the countryside outside the city, but by around AD 250 Rome had expanded and Gaius' pyramid became part of the city walls. It is modelled on the pyramids in Nubia and it is thought that Gaius fought there with the Roman army in 23 BC. Inside, the burial chamber was decorated with painted frescoes but, like many pyramids, the contents had been stolen some time after Gaius was buried. The pyramid was restored in 2013 and is now sometimes open to the public. It even had a station on the Metro named after it! It was a must-see place to visit for tourists to Rome throughout Victorian times...