Becoming an Effective Primary History Subject Leader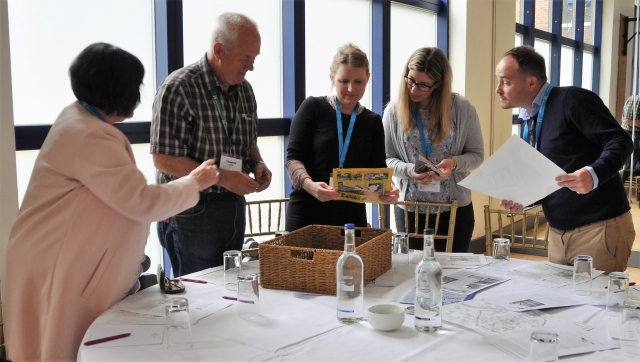 Dates for 2019/20
Please note that under the current circumstances, all upcoming dates for this course have been postponed until next academic year. All rescheduled dates are provisional and subject to review. For more information see HA statement on coronavirus.
Monday 7 October 2019 – London (completed)
Monday 24 February 2020 – Norfolk (completed)
Monday 2 March 2020 – Bristol (completed)
Wednesday 25 March 2020 – Manchester (postponed until provisional date of Friday 27 November 2020)
Tuesday 9 June 2020 – London (postponed until provisional date of Friday 9 October 2020)
Time: 10.00am–4.30pm
Course Leader: Chris Trevor
Price: HA members £150 plus VAT/fees, non-members £200 plus VAT/fees
Did you know it's cheaper to become an individual member of the HA and purchase your tickets at membership rate? You can find details of Primary membership here.
Have you just been appointed as subject coordinator or subject leader for history in your school? Have you been in the role for some time, but never had any proper training? Join us for this course in which course leader Chris Trevor will take you on a journey through the most important elements of primary history subject leadership.
Who is this course for?
This course is for anyone who has been a subject coordinator or subject leader for history in their school. You may be new to the role or established but would like to have some formal training to carry out the role more effectively, particularly in light of the new Ofsted education inspection framework.
Course Content
The course covers key elements of primary history subject leadership, such as:
making the case for history with senior leaders
enthusing others and leading staff meetings about history
exploring practical approaches to developing an innovative, inclusive and effective history curriculum in your school
suggestions on steps towards efficient action planning and how to make a wider impact
opportunities to discuss current issues in primary history education
a chance to share resources and assessment approaches, plus much more
To register your interest, please contact Maheema Chanrai on 0300 100 0223 or at maheema.chanrai@history.org.uk.
Bespoke Training
If you wish to train a group of history subject coordinators we can offer this course on a bespoke basis for teaching school alliances, academy chains and clusters of schools, using the school as a venue for the training. Contact Mel Jones for further details at melanie.jones@history.org.uk.