Victorian child labour in textile factories
Lesson Plan
By Christine Williams, Sefton, published 10th January 2011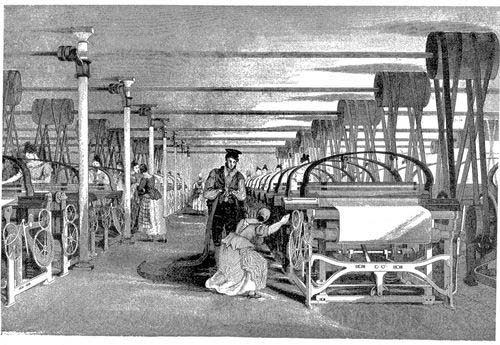 Please note: this free resource pre-dates the 2014 National Curriculum. For more recent resources see:
What was life like for workhouse children in the early nineteenth century?
The aims of the lesson were for children to:
gain an understanding of conditions in early nineteenth century mills
be able to read and interpret difficult and challenging texts
understand and use language appropriate to a committee of inquiry
pursue an historical enquiry, raising questions and using original sources.
Wanting to incorporate ICT and to extend a relatively able group within the year 6 class, I chose the SPARTACUS website, which provides a very good child labour simulation. Scroll down the home page to Child Labour 1750-1900.
The children explored the resource material on the site, and followed hyperlinks to find information about children in the Victorian textile factory.
(These resources are attached below)