Indus Valley KS2 Commonwealth Institute resources
KS2 Indus Resources
By The Commonwealth Institute, London, published 25th June 2015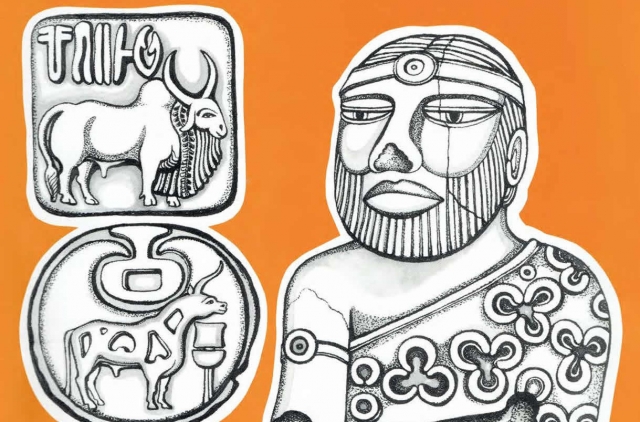 When the Indus Valley was first included in the English National Curriculum, the Commonwealth Institute, London, commissioned a teaching & activity pack, published 1995. Its' sections covered key questions and aspects of the topic, offering a choice of activities and
approaches. It was recommended by QCA (QCDA) in the 1998 non-statutory KS2 schemes of work (DFEE), and was widely used. Some years later, other education publishers and the BBC began to produce Indus resources.
The Commonwealth Institute has kindly given permission for the re-publication of the pack in pdf form. Each section has teachers notes, background info, and activities, illustrated with drawings of artefacts, architecture, maps, site and house plans. Those online here support specific activities in the H.A. scheme of work, along with many other resources referred to in the Resources column - (which also provide information about new discoveries since the 1990's) Original b/w photos omitted are superseded by a wealth of photos and video on the internet. Everyday Life section has been updated with some new illustrations and minor corrections.
The sections reproduced are Discovery/Location/Maps; Mohenjo-daro; EveryDay Life: Trade & Transport, Seals and Script, Religion, Who Ruled? and Decline.