Polychronicon 153: Re-interpreting Liberation: the end of the Holocaust?
Article
By Dan Stone, published 1st December 2013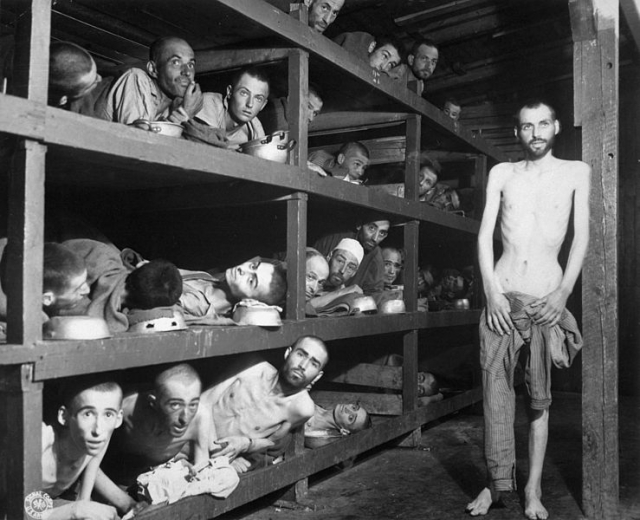 In August 1945, Zalman Grinberg, a doctor from Kovno and spokesman for the Liberated Jews in the American Zone of Germany, addressed 1,700 Jewish survivors. 'What is the logic of destiny to let these individuals remain alive?!' he asked them:
We are free now, but we do not know what to begin [sic] with free but unhappy life. It seems to us, that for the time being mankind does not comprehend ... what we have experienced during this period of time. And it seems to us, neither shall we be understood in the future. We unlearned to laugh, we cannot cry any more, we do not comprehend our freedom yet, because we are still among our dead comrades.
Grinberg provides us with a sense of the state of Holocaust survivors in its immediate aftermath. For most, this was not a moment of celebration, despite the fact that they had dreamed of surviving and seeing Nazism defeated...