Teaching History 162: Scales of Planning
Journal
HA, last updated: 5th March 2016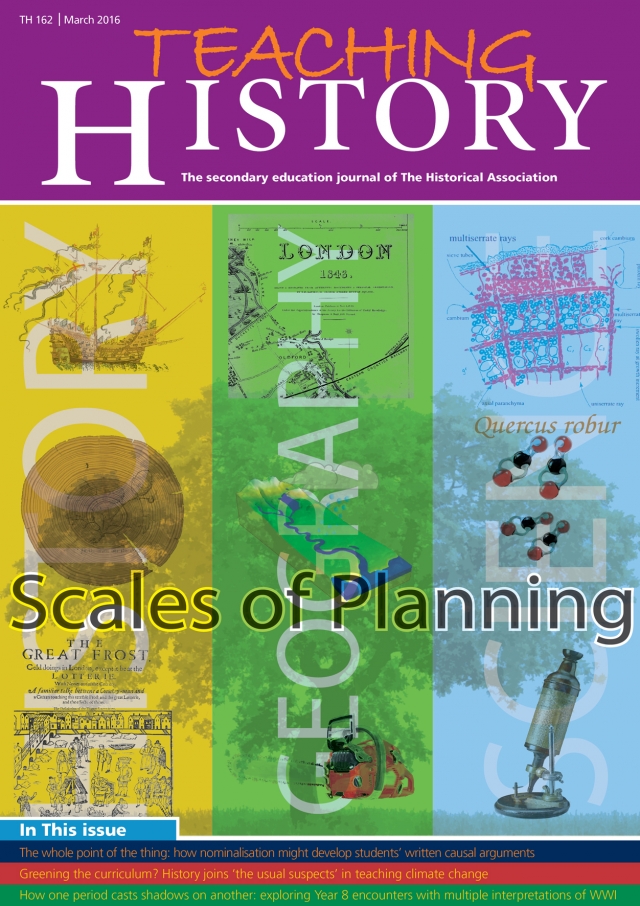 02 Editorial
03 HA Secondary News
04 HA Update
08 From the history of maths to the history of greatness: towards worthwhile cross-curricular study through the refinement of a scheme of work - Harry Fletcher-Wood
16 The whole point of the thing: how nominalisation might develop students' written causal arguments - James Edward Carroll
26 Cunning plan - Elizabeth Carr
32 Greening the curriculum? History joins 'the usual suspects' in teaching climate change - Kate Hawkey, Jon James and Celia Tidmarsh
42 New, Novice or Nervous?
44 Polychronicon - Daniel A. Gordon
46 How one period casts shadows on another: exploring Year 8 encounters with multiple interpretations of the First World War - Dan Smith
56 Move Me On
60 Mummy, mummy...
Regular features
Teaching History includes a number of regular features for history teachers including New, Novice or Nervous?, Polychronicon, Cunning Plan and Move Me On. You can access past editions of these here.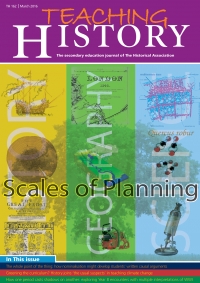 Buy a hard copy of this resource:
Non-member price: £28.00
HA Members can purchase this item for £8.00:
Sign in to pay the discounted price or Join the HA