'Catch me if you can'?
The Historian 102
By HA, published 4th December 2009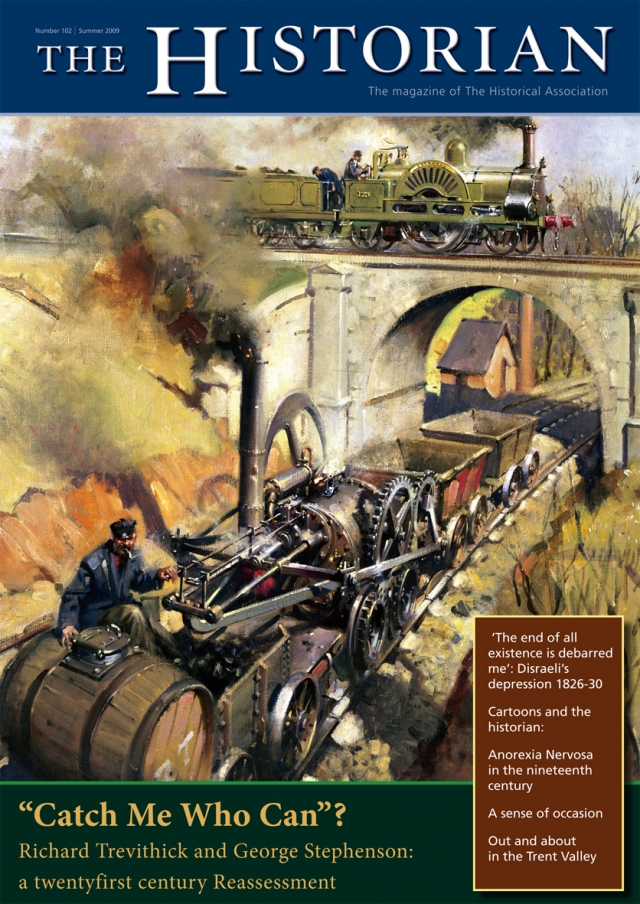 Trevithick, Stephenson & Disreali...
'The end of all existence is debarred me': Disraeli's depression 1826 - 30,
President's Column,
Cartoons and the historian,
Anorexia Nervosa in the nineteenth century,
"Catch Me Who Can"? Richard Trevithick & George Stephenson: a twentyfirst century Reassessment,
A sense of occasion, Out and about in the Trent Valley and much more...