My Favourite History Place: Swarkestone Bridge
Historian feature
By Trevor James, published 7th February 2022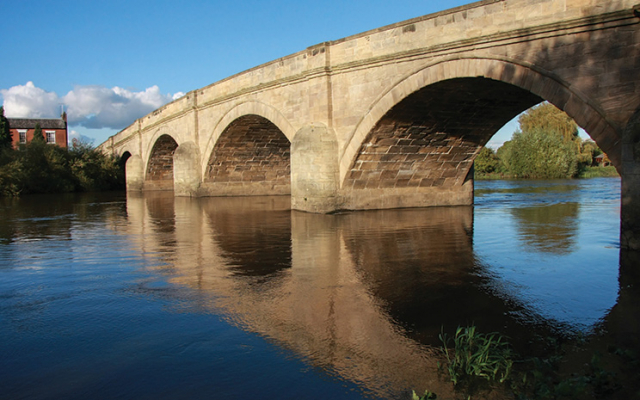 Swarkestone Bridge
Trevor James reveals his continued fascination with this major Midland scheduled monument.
Almost 40 years ago, my role as a Nottingham University extra-mural tutor took me to Melbourne in Derbyshire. For the first few weeks I followed a cross-country route to Melbourne, via Burton-upon-Trent, Woodville and Hartshorne, but, on a dark November evening, having consulted the OS map, I took an alternative route. In effect I followed the Roman Road alignment (A38) from Lichfield to Willington and then followed the River Trent, passed the massive Willington Power Station cooling towers, until I could join the A514 to approach Melbourne from the north.
This was my first encounter with Swarkestone Bridge...