Queenship in Medieval England: A Changing Dynamic?
Article
By Louise Wilkinson, published 19th December 2013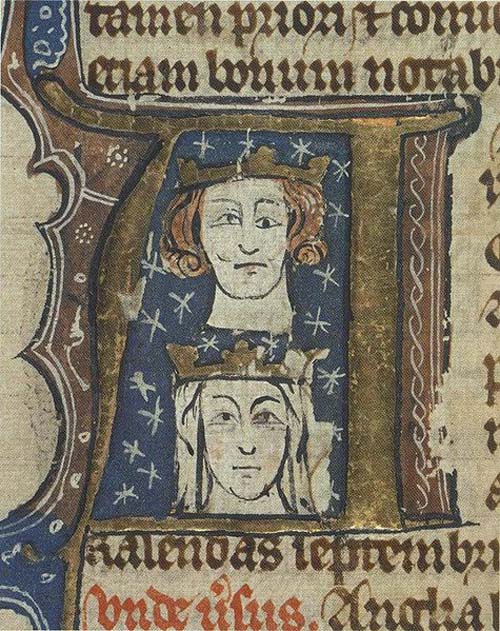 In the winter of 1235-6, Eleanor, the 12 year old daughter of Count Raymond-Berengar V of Provence and Beatrice of Savoy, left her native homeland. She travelled to England to marry King Henry III, a man 28 years her senior whom she had never met. The bride and her entourage faced an arduous journey through the kingdoms of Navarre and France before they finally reached the English Channel and crossed to Dover. From Dover, the young bride set out for Canterbury, where she was finally united with King Henry and where their marriage was celebrated on 14 January 1236. The new queen's coronation at Westminster Abbey followed just a few days later. The whole of London was decorated with flags and banners, the streets were cleaned, and London's leading citizens came out to greet the king and his new queen. There was national rejoicing.
The scenes that accompanied Eleanor of Provence's arrival in England are strongly reminiscent of those that surrounded Prince William's marriage to Kate Middleton at Westminster Abbey on 29 April 2011, highlighting England's enduring relationship with its monarchy and interest in the women who have married into 'The Royal Firm'. The lives of many of England's late medieval and early modern queens are now reasonably well known, immortalised in television dramas such as The Tudors and The White Queen, as well as...