D-Day, Commemorations - the last big year to remember?
Article
By Paula Kitching and Jon Wort, published 30th July 2014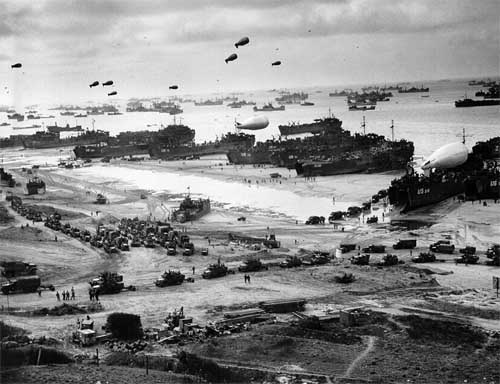 This year it was the 70th anniversary of D-Day. The world's politicians and media went into overdrive about it. The BBC dedicated a whole day to the coverage, mainly live from Normandy while small events took place around the UK. For a whole day the upcoming centenary of the First World War was left alone. This will be the last big year for commemorations which we were reminded in the same breath, we should never forget.
Why all the fuss? D-Day is just one day from the Second World War, that itself lasted nearly six years. In this article we will explore some of the history around that famous day, what commemorations have taken place, a personal account of being there this year with veterans and some offerings on what the future might hold for D-Day remembrance...